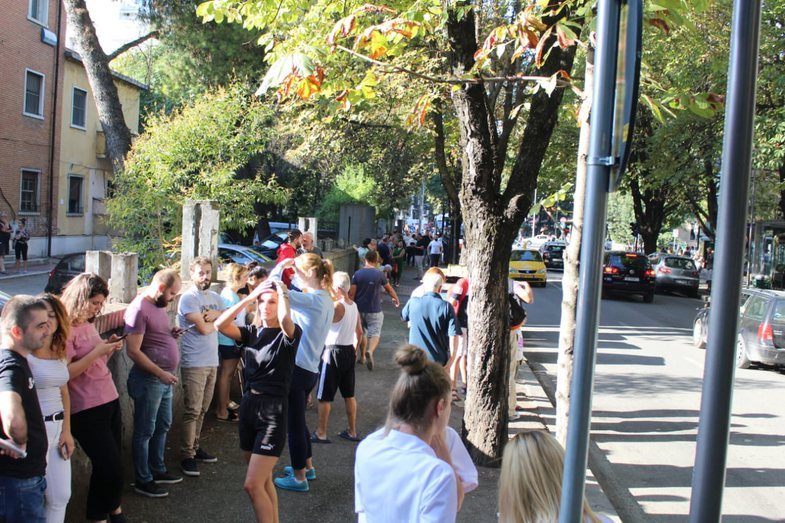 After hours of panic, the first question that plagues us all is, "Will there be more shock?"
According to seismologists, it is said that yes, there may be other shocks but of much lower magnitude than the first. Although initially said that the magnitude of the earthquake was 5.8 magnitude, seismologists told Balkan Web that the magnitude was 8 magnitude in the epicenter, while 7 magnitude was felt in Tirana.
There may be other shocks of lower magnitude. This is what seismologist Rrapo Ormen stated in a phone call a few minutes after the earthquake that struck Albania today. He said that at the epicenter the earthquake intensity was 8, while in Tirana it was felt 7.
Today's is considered one of the most powerful earthquakes since 1979. Other shocks (commonly referred to as post-traumatic stress) come extinct over time and are by no means as dangerous as the first.
What citizens have been advised to do, especially those living in the area near the epicenter, is to stay out of their homes. Others, including residents of the capital, should stay outside for at least 2-3 hours.


Other Recommended Articles: What to do in the event of an earthquake !,