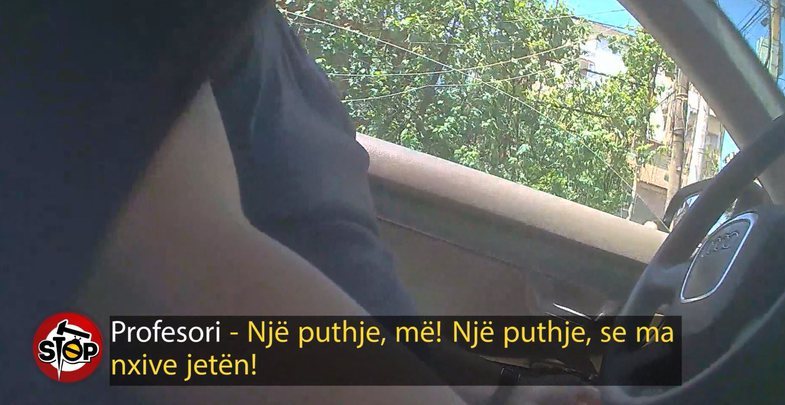 After being suspended and arrested, the Italian language teacher at the Faculty of Foreign Languages at the Alexander Xhuvani University in Elbasan, Denis Himci, said "filming is a trap".
?This has all been a trap. The student in question was enrolled in school in 2017. She attended only the first semester and passed four exams. Then he didn't come to school anymore, ?he learned, according to Fax News. ?When it came to April 2019, we met together. Despite the encounters she has had with me, she has not taken any exams. It was a trap. "
According to the police report, the lecturer is charged with "Exercising unlawful influence over persons exercising public functions" and "Passive corruption of persons exercising public functions".
For more details, click here .