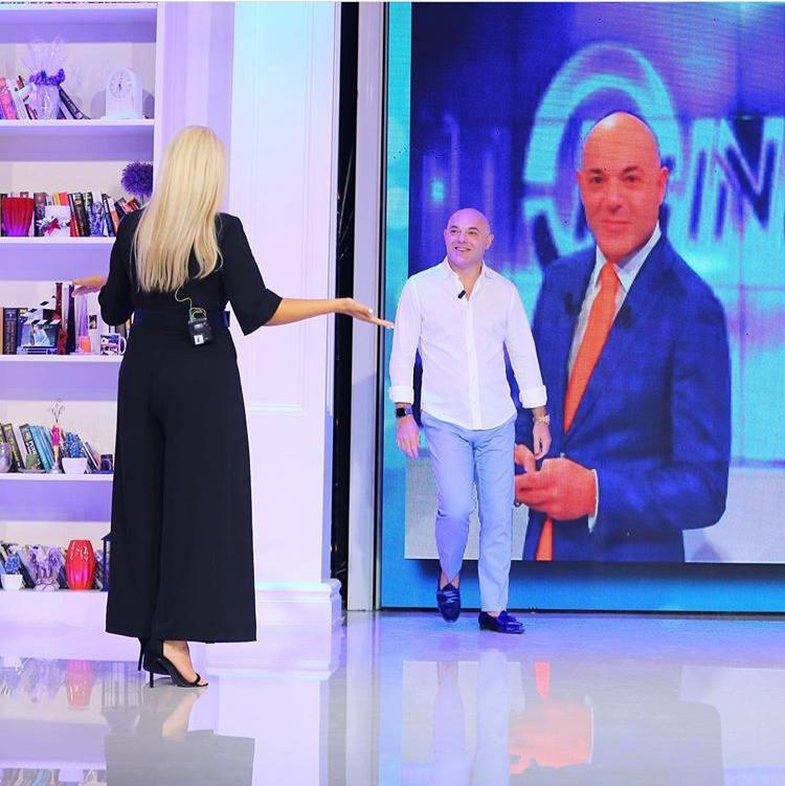 Blendi Fezviu was invited to Rudina two days ago to talk about one of his passions - traveling. It could have been anyone else invited, but given the fact that Fevziu travels to places not very well known, but with a special story, he was the chosen one for the afternoon show. However, the interview seems to have become the subject of online debate.
"Dear Magistrate, I do not believe that the Albanian people care how Blendi Fevziu spent his vacation. You can discuss these in the cafeteria. I think our people need social, economic, psychological support, and with these programs alone you can't help but confuse them more, "writes one follower, to whom Rudina responded:
"Madam, you should seek socio-economic support in state institutions, psychological in mental health experts. Television has a duty to inform, entertain and educate, tasks that we strive to do every day with great dedication. Even when we have been able to help, we have often done so. Thanks for following us! "
Some commentators demand that the afternoon show on Tv Klan "do something for the state economy" or "take in interviews with common people and ask them if they had the opportunity to travel." Of course, a good deal of people have disagreed with these ideas, which point out, among other things, that the purpose of the show is to entertain and tackle social topics as well as conduct interviews with generally known guests.
"Every time he invites Fevziu on trips, I hear him eagerly. It shows beautifully and in detail. Maybe we will not be able to visit these places ourselves! "Someone adds. "How good it was to inform us about countries we don't have the opportunity to see. I was pleased because they were wonderful places that we remember being poor, "reads another comment.