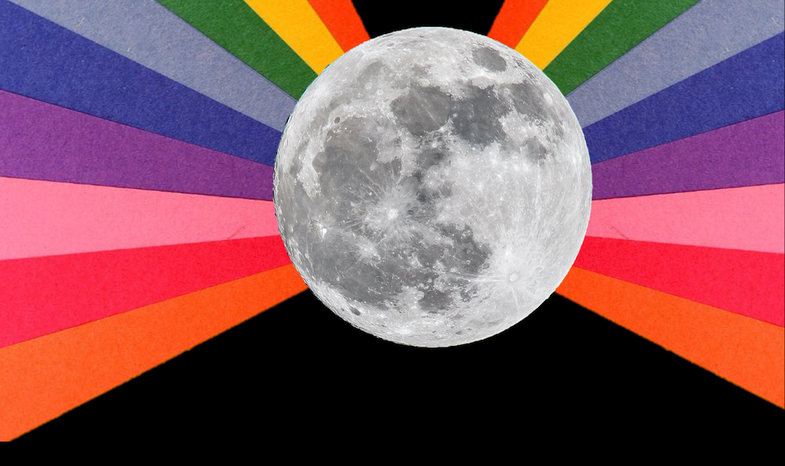 Today, the full moon is in the sign of Aquarius and we are warning you to be ready for miracles. Sometimes, Aquarius is called the odd sign of the zodiac (caressing of course) as it associates with being eccentric, with idealism and innovation. The full moon of August is otherwise known as the Blini Moon, because during this time of year, the blini (a type of fish) is easier to fish.
In astrology, full moons symbolize a sense of fulfillment or an end, "As with every full moon, where the moon opposes the sun, some situations will culminate or end, especially situations that have their starting point on the last full moon, in Lion. , two weeks ago, "explains Narayana Montufar, an astrologer for Astrology.com and Horoscope.com.
Full moon effects are influenced by the positions of other planets and "This specific moon is pretty busy!" Says Montufar. "This moon is heavily influenced by Aphrodite, the planet of desire, art, money and beauty - as it travels in the heart of the sun, it sheds light on issues related to the things we love and the things we value, as well as the way we present ourselves. ".
She adds, "Mars (god of war and sex), the asteroid Juno (the goddess of marriage) and the asteroid Vesta (the goddess of healing) are also involved, meaning whatever matter this moon brings will be something personal and intense. Uranus, the ruling planet of this full moon, passed behind the sign of Taurus on August 11, which will most likely bring about sudden changes in personal plans as a result of unforeseen causes or incidents. In other words, wait for the unexpected! "
During this full moon, the fixed signs, Taurus, Lion, Scorpio and Aquarius will be most affected.
"When the unexpected happens, you do well to be open-minded, follow the flow and detach as far as possible from the outcome," Montufar says. "Since the most affected signs are fixed signs, this will not be easy. However, with Aphrodite in Lion, we can finally get rid of our irrational vices and old personal obsessions. "
Source: Refinery29