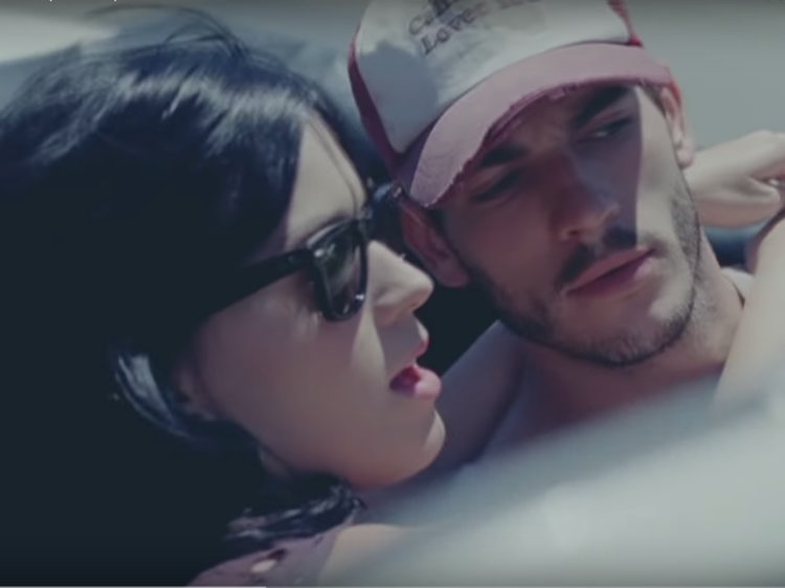 "Teenage Dream" is one of the most successful songs in Katy Perry's career, and the video clip is not easily forgotten thanks to sex scenes with model Josh Kloss. On the ninth anniversary of the release of the album "Teenage Dream," the model in question says that Katy behaved inappropriately with her at a social event.
In a series of posts on Instagram, Kloss tells his story with the singer and says: "I met Katy twice after she separated from Russel [sic]. One of the early times, I took a friend with me who wanted to meet him very much. We were at Johnny Wujek's birthday party. When I saw her, we hugged her and realized that I still liked her. The moment I came back to introduce my friend, Katy lowered my skirts and underwear to show my penis to her friends and the crowd around. Can you imagine how embarrassed and pathetic I felt at that moment? "
Kloss adds that she didn't say anything at the time because she wanted to continue working with Katy and needed the money. He also says he was ordered by the singer's representatives not to discuss anything publicly about Katy. "Two interviews responded as if they were me and edited most of the answers," he adds.
In two more Instagram posts, Kloss says he shared his story with the world to demonstrate that powerful people can be abusive beyond gender. "Happy anniversary is one of the most confusing, abusive and humiliating things I have ever done," writes Kloss.