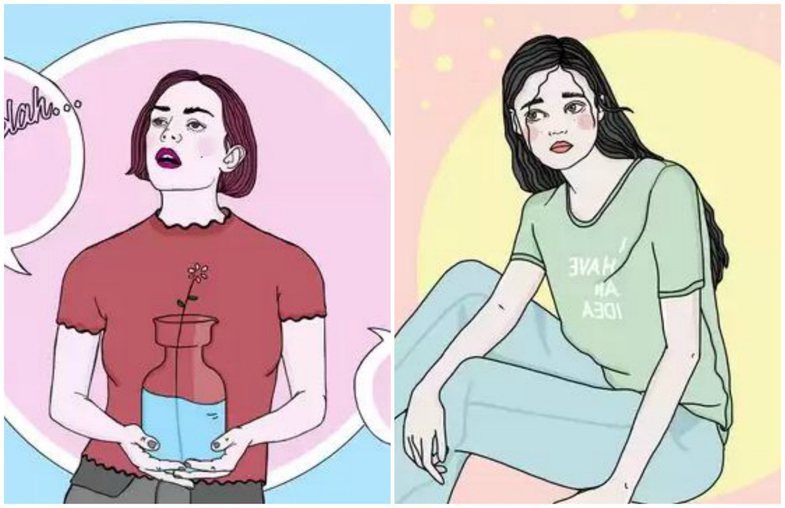 Don't try to do it all yourself this month - you have wonderful people around who support you and want to help you. Your partnership home will be bright, as will the journey to working with others. This month, you'll find qualified people with whom you'll want to join forces.
At work, you may want to hire a publicist, creative director, songwriter, producer, stylist, real estate agent, lawyer or accountant, as examples of the people you need to be more effective professionally.
In the universe, there are romantic vibrations, so you may be getting married or married. If so, you have chosen the perfect time. Make sure your family agrees and if not, try to encourage them to be happy for you.
Uranus, your ruling planet, will be at a strong angle with the Sun, New Moon and Aphrodite during the first two weeks of August. This can cause a delay or a setback in a home or real estate situation. You will need to rethink all elements of the strategy or plan.
Jupiter, the planet of good fortune, will be at an ideal angle with the four celestial bodies in your partnership home - the Sun, the new moon, and Aphrodite and Mars. The latter, lovers of heaven, will add joy and vitality. A friend can help you with a partnership or a special job opportunity, so be attentive, even if at first you suspect you understand your professional life. You will be surprised.
Pluto and Uranus will attack Mercury in the first half of August and Mercury is the planet of deals. Avoid signing contracts the first three weeks of August. If you're going to finalize a property deal, do it on August 21st.
This month's full moon in your sign will occur on August 5th and again, with obstacles from Uranus, forcing you to change or rethink the line of action planned. On the plus side, this full moon will clarify what you want from life and from a partner. If romance invades your thoughts in the middle of the month, Aphrodite's closeness to Mars will brighten your relationship. You can feel fulfilled with your partner, a fullness that seems magical and profound. Your passionate feelings will help you find a solution to any problem that may arise.
Towards the end of the month you will focus more on money. Although this may seem frustrating, it is not. You have fantastic financial strength during the new moon of August 30th. This new moon will bring you an influx of cash - probably the most generous value you'll see all year. This money will be tied to a property you own or hope to sell, rent or buy. If you have had an open court case, such as a divorce or a dispute with a contractor, finally come to an agreement that will be in your favor. Decisions made during this new moon will bring you a sense of security that will allow you to let go of the past and take steps towards the future.
You will be very lucky in terms of money. Consider purchasing a lottery ticket on August 29, 30 or 31, all great days. Uranus is working in your favor and you will be surprised a few times. It's a fantastic time.

August will be split into two for you. The first part will focus on the projects in the works. Even though you may be on vacation, in August you will be more productive than all year round. Pisces want to walk downstream anyway, work when others are resting, and vice versa - this explains why you are so productive in August. There's another reason - the new moon will appear a few hours before the month kicks off on July 31. This moon will bring fantastic opportunities that will help you make a name for yourself in the longtime industry.
Remember August 5, 6 and 7, when the Sun speaks to Jupiter in your name, and also August 8, when Aphrodite is in harmony with Jupiter. These days are ideal for making a presentation or giving an interview. You will notice the superiors and you will be offered fat figures.
You've had year-round victories, but if you're aiming for a major career breakthrough, keep in mind the days surrounding August 11, when Jupiter comes out of the background. The three days before or even August 11 will be powerful, and you will receive a sign that all the hard work will be rewarded.
The new moon in the first half of the month will bring radius from Jupiter, currently to your tenth house of honors, awards and achievements. This month you will notice how well you are doing, you will earn a lot.
Uranium, in your communications and travel sector, will cause trouble. Be careful with the words you write and say. If traveling, check your addresses, accommodation and timetables carefully. If you are going to drive your car, check with your dealer. If you don't have to travel in the middle of the month, postpone it for a week.
During the full moon of August 15, you will feel the need to rest. After working hard, you really need a few days off. This full moon will do just that.
If you are single, the meeting of Aphrodite and Mars on August 24-25 will make you more magnetic than ever, and you will love more easily than ever. Your friends will play an important role and suggest you travel to a nearby resort for relaxation. There you will meet someone, or on a university campus, if you are at school this month. Regardless of status, single or married, you will return to work relaxed.
Aphrodite and Mars meet in this way every two years, but meet in different signs. This meeting will no longer take place in your marriage and commitment sector until November 2047, 28 years later. Make sure August 24-25 is special.
The new moon of August 30 will bring quite a few celestial bodies into the serious relationship sector and make the end of August and early September the perfect time to get even closer to someone. If you are connected, this new moon will make you commit further and promise each other loyalty.
Do not sign contracts the first two weeks of August. If you can, promise nothing neither in business nor in love until the new moon of August 30 and the days that follow. August 21 is a fantastic day, as Jupiter and Mercury will work together to bring you victory.
If you're not ready for romance because you haven't forgotten someone yet, use the new moon to choose a business partner or an expert to work with. Uranus brings you surprises and Saturn stability. Things couldn't have been better.