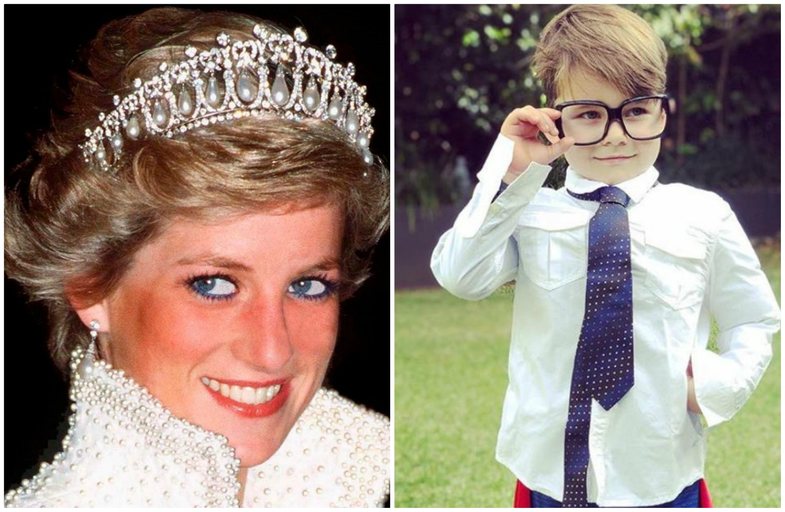 Prepare for the most shocking news of the day: a 4-year-old may be the reincarnation of Princess Dians! Australian presenter David Campbell wrote an astonishing article on "Stellar Magazine" stating that this was the weirdest text he had written in his life, as he confessed that his four-year-old son, Billy, insists on a syhum of one year half that "someone was a princess".
"It all started when someone gave my wife, Lisa, who is a British 24-carat, a postcard with Diaan's imprinted on it. Billy pointed his finger over the portrait and said, Look! I'm when I was a princess. "
Although the parents had not shared any details about the British royal family with her son, this man did not dare to repeat the statement. Likewise, the 45-year-old recounts that in the conversation, the young man mentioned the "boys" that used to be when he was "the princess".
Likewise, he left his parents speechless when he described the royal family's Balmoral residence.
"To our friend Skozec, Bily said that when she was Diaan, she was going to the wonderful place where she had a bride."
As for your knowledge, the unicorn is Scotland's national animal (if we can do so) and the residence in Balmoral is "adorned" with mythical creatures.
Billy told the prey that during his life as a prince there was a brother John; a deed that looked after their parents as they read Diana's biography.
"Freeze. His brother, John, died a year as soon as he was alive. "
Likewise, Billy told his parents even when he stopped being a princess.
"One day the sirens came, took me and I was no longer a princess," referring to the tragic accident of 1997 in Paris.
"Could he really be the resurrection of the Princess of Man?"
can it really?