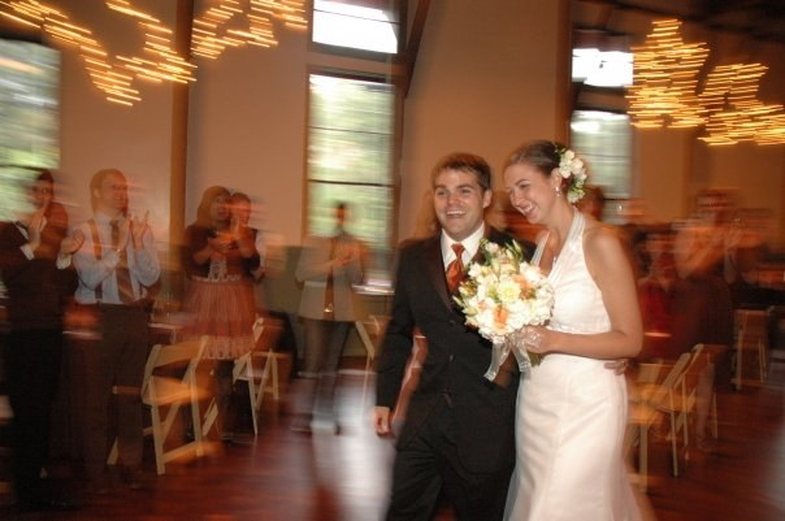 "You look fixed like my dear fellow!"
This was the first message I sent as I tried to get back into the world of online dating. On my part, that message was sincere and thanks to God, he did well.
"I do not know how to answer you," he told me and then asked me how I am.
It was a pretty question. It was only 4 months since the sudden death of my husband who lost his life as he ran into a marathon where I was eager to reach the finish. If I responded sincerely, I would say that I am heartbroken, ruined, lost. I was so desperate and in pain, that I was beginning to think that my salvation would be new meetings.
My husband and I met at the university. We soon became good friends and after much insistence on his part, I decided to accept the invitation to come out. It was the best decision I had taken in life. We were married when we were 23, we adopted a puppy and changed several houses and states together. We supported each other in every dream and purpose. Imagine how we would get old together, but I never imagined I would be widowed at the age of 31.
I did not even think that after 11 years I would have to go back to the world of meetings. I thought my husband was my first and last meeting.
Online Flirtings just made me feel like I was getting hurt by the pain. But I can not hide it for too long. I would laugh just once during the evening to cry all night thinking about how hopeless my life is now that he left. Sometimes I cried and with my friends, who supported me, but most of the time, I only wept.
You say, things do not go with what looked like my husband. His wife had also died a month before my husband and there was a lot of pain between us. We came several times but did not work.
The truth is that I did not invest emotionally in my meetings. I was very heartbroken to do this. I had told myself that none of these men I would meet, would compare with my husband, and that I would never be happy anymore.
Then I met her, Billy.
Me and I met in a speech I was holding (talking about losing my husband). He was playing music there and then, we became friends in social networks among the common friends. While my husband was about to die for a year, Billy was having a couple of divorced months.
As we faced our personal losses, we shared it with each other. We started commenting on each other's posts on Instagram and without understanding things went as far as we decided to go for a coffee. Coffee turned into a long walk, then another meeting, then a kiss and ...
We got things slowly and as our relationship strengthened, we were forced to face a tough reality: To open the hearts to someone else would mean opening ourselves the opportunity to lose someone else.
I and I have 1 year together. We live together, in the house where my husband and I used to live, and every day we learn what it means to love someone who has previously loved someone else. Though his pain was different from mine, of course. Like me, he came from a past full of promises and a future that was never done.
Now we dream of a future together. We both know that many things do not go according to plans, but love has such an interesting way to double the joy of life even when it is not guaranteed.
Binding when you are a widow is not simple. It's just as if you're connected to 2 people at one time: with my dead husband and my boyfriend.
There are moments in which I feel terribly unlucky: that I married a wonderful man who died so young. Finally, I'm feeling fortunate because I had the chance to live it and once and for all!
* Note : Written by an anonymous girl for Glamor.
Shtepi ne shitje