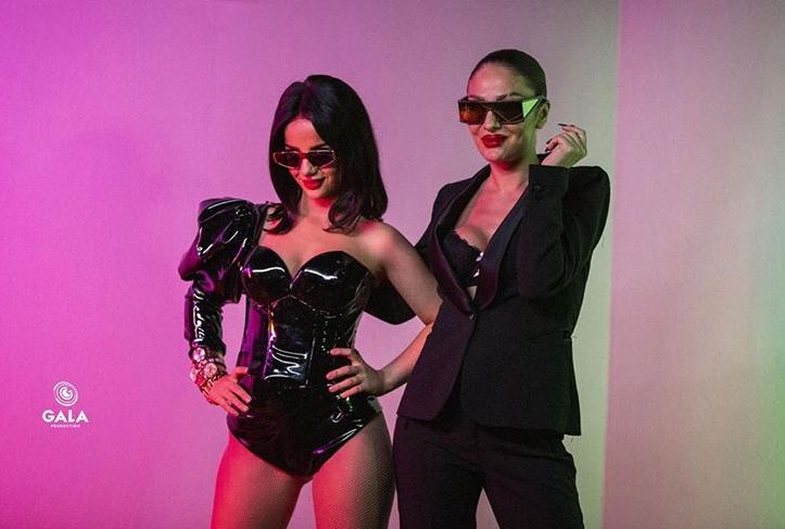 Adelina Ismaili and Rina Balaj will soon release their co-operation, called "Qikat" and is a remake of Adelina's old song with the same title. Some photos of video clips have been published, one of which is ... suggestions let's say.
Adelina and Rina, both with black hair, red lips and glasses, come close to each other and leave the idea of kissing. Sources close to the Express newspaper said the clip will have "hot scenes," which leaves room to allude that the two singers can kiss.
View this post on Instagram
All this resembles the famous kiss of Madonna - Britney Spears because in this case it is about a legend of music and a young talented singer. Loudly we can compare Adelina with Madonna, but the Rinna with Britney ... we do not know.