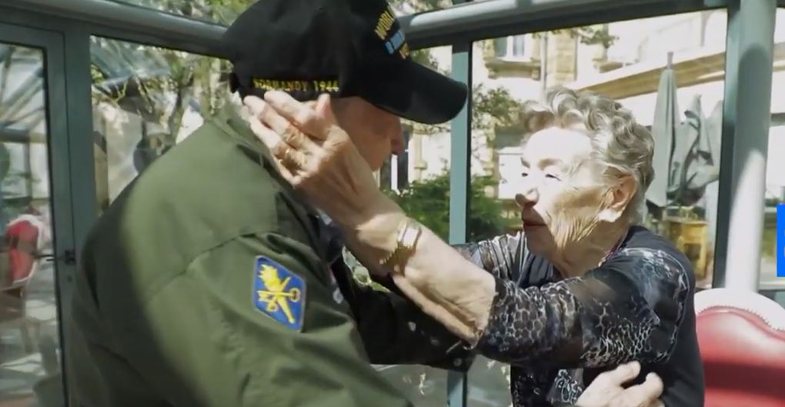 75 years ago, a couple saw each other in the eye, without knowing it would be their last meeting, at least until 2019.
Kara Troy Robbins, part of the US Army in north-eastern France in 1944, fell in love with a French girl, Jeannine Pierson, at the age of 18. But one morning, Robbins, aged 24, left the place where he was in love with Jeannine in the hope of coming back. "When he left the truck, I cried, sadly sad," said Pierson. "The bride would not return to America after the war."
But, unfortunately, they lost contact with each other. Both continued their lives, they created families. But despite the marriage, Robbins never dropped the photograph of Jeannine, which he had with him when he returned some days ago to France in the hope that someone would know him.
After meeting with journalists who helped her find the heart man, Robbins fell in her tracks and finally, after 75 years, she met the only woman she loved in life. "I always wanted to, I always had my heart," he told her. Both widows stayed with each other for a few hours before Robbins left. "Jeannine, I love you," he said tearfully, promising another appointment.
Source: Euronews