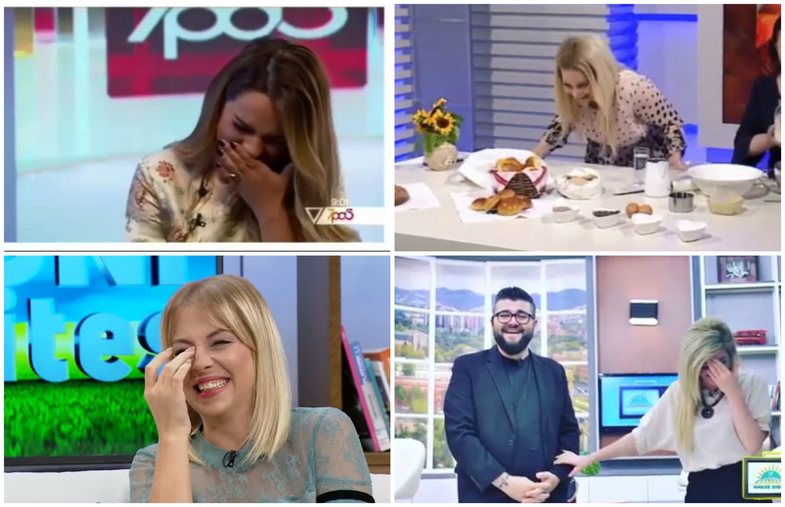 Not far from this morning, morning broadcast moderator at Report Tv, "Sun Rreze", as the devil seized the live laugh at the show. Bela Mero was unable to control laughter (why he should do it) because it seemed to recall conversation with co-presenter Albanin during the advertisements. "When Belen catches laughter live. You do not do it, so is when you have a caregiver partner, "writes Albani.
View this post on Instagram
Based on this, let's remember some other cases when moderators broke out in live laughs on the show.
As Fatos Lubonja commented on a photo of Prime Minister Rama with a parrot, Mirela Milori just laughed.
View this post on Instagram
Likewise, Rudina Magician, who exploded in laughter because of a teenage Tefta slum.
View this post on Instagram
When she directed the afternoon show on Vizion Plus, Anila Cela also made it impossible not to smile when she was invited, saying "the girl's name has set it as a code on Instagram".
The list also joined Stela Kotri:
We close the list with one of the most epic moments on Albanian televisions: Spring Borakaj! Had I forgot this. As we made contact with Skype, the correspondent did not keep the video from Mrs. Rita, but from the house and the room she walked with her sweatshirt, at 9 o'clock in the morning. I insisted on turning the camera off of myself, but it was impossible. And at the moment he returned, the connection was cut off. As I asked questions, I only saw a gentleman walking in the room and the guest was not anywhere, "Spring wrote in November 2018 to explain the reason for laughing with tears.
View this post on Instagram
Attachment: It did not happen live, but during the moment of filming the show, however, Ermal Peci's video with Blerina Brakën is part of the list. We guarantee you endless laughter.