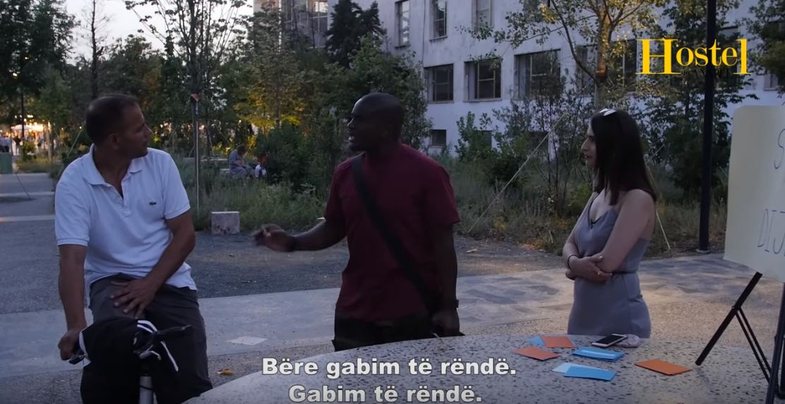 "Racism, the greatest human threat to man - maximum hatred for a minimum of reasons." - Abraham Joshua Heschel.
A randomly shot scene during the "Proof" section of "Hostel by Anabel" caused the reaction of a few people on the Internet. As you can see next, a man stops beside where Alberta is located while a tourist approaches and asks, "Why do you call me that way?"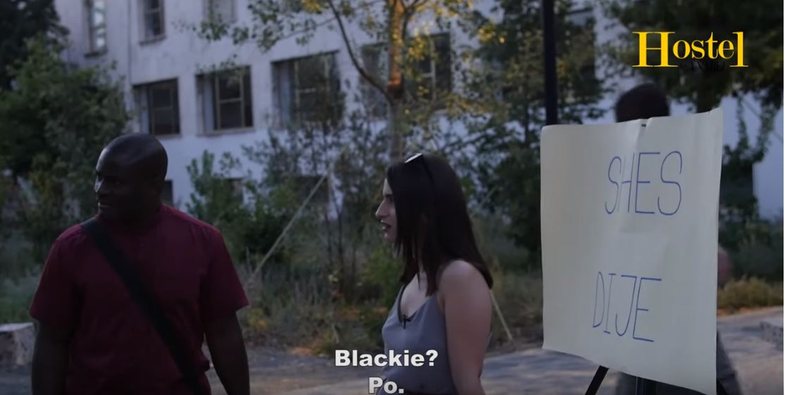 Starting with the words of the African, it seems that the Albanian - in an effort to say "pave the way" - has addressed "Blackie" (English, black - black). Soon after the song was released, there were many people, regardless of age and gender, who severely criticized racism on the comments in the livestream live chat.
Sometimes we can be more skeptical than we should for each other, however no one was alright with the stranger, who treated the situation in the most possible civic way.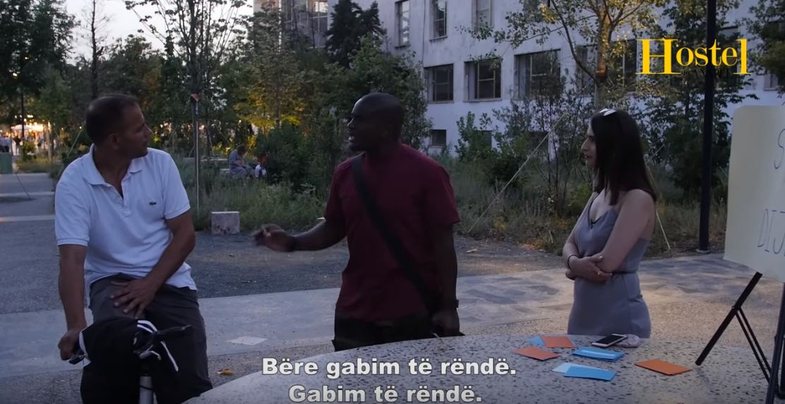 "People should differentiate between colors only when they put their clothes on the washing machine," wrote someone in the chat followed by other similar reviews. "When will we ever become people," added another revolted.
Despite the bitter taste that leaves such a moment, as actor Denis Leary once said, "racism is not born, taught." "Do you know what my two-year-old son hates," he said. "Sleep. That's it. "Saying this to emphasize the fact that, fortunately, referring to the immediate response to social networks, the generation has not grown into a spirit of racist bias.
"To hate someone based on the color of the skin is DANGER and no matter which breed hates. It's just wrong. - Muhammad Ali