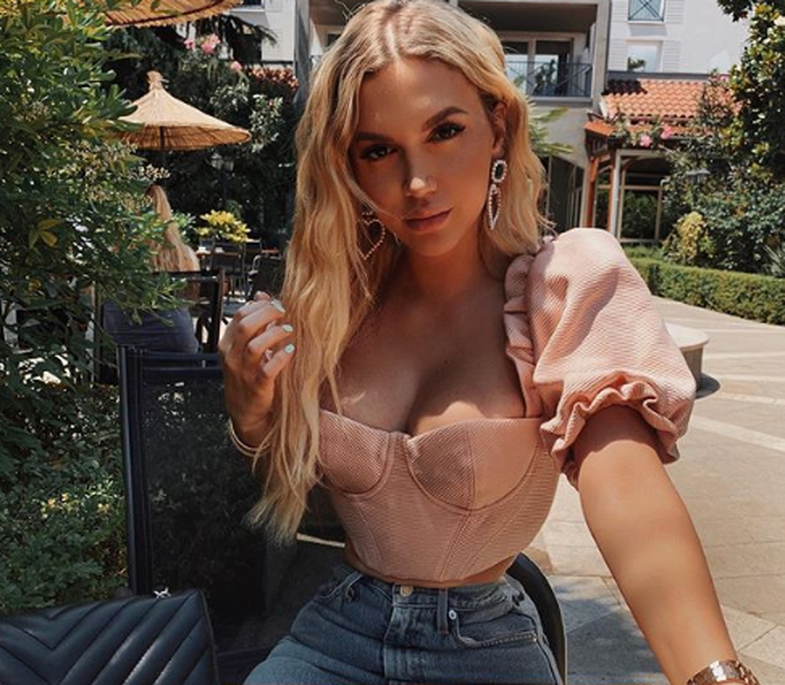 A few hours ago, Lori Hoxha published this photo on her Instagram account
View this post on Instagram
and, as you can see below, dominate the comments that Hoxha accuses of Photoshop.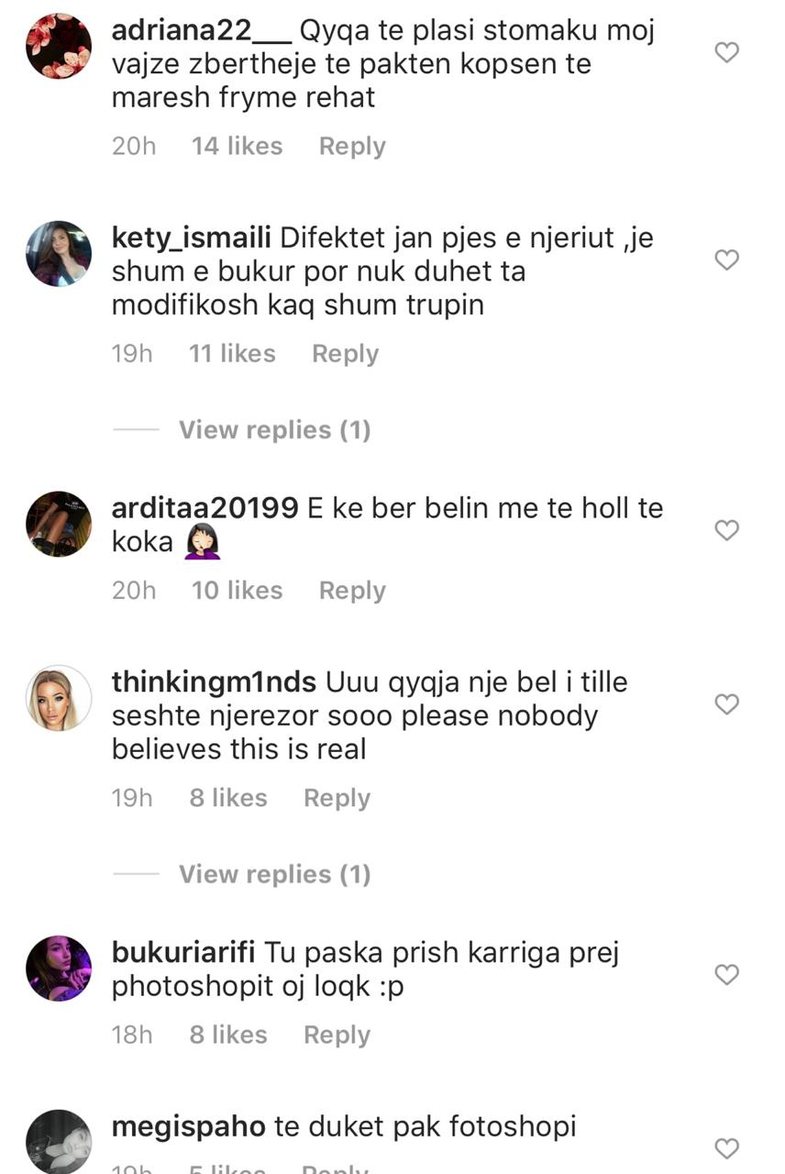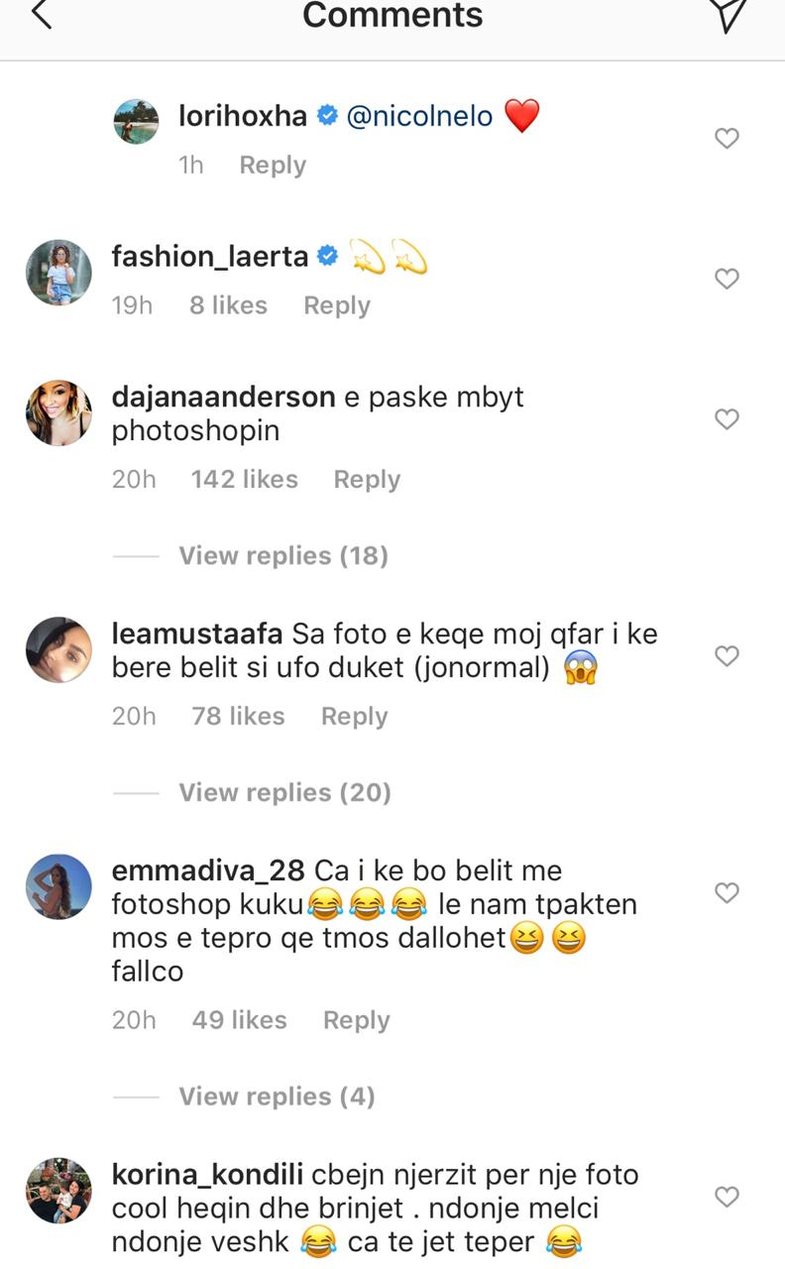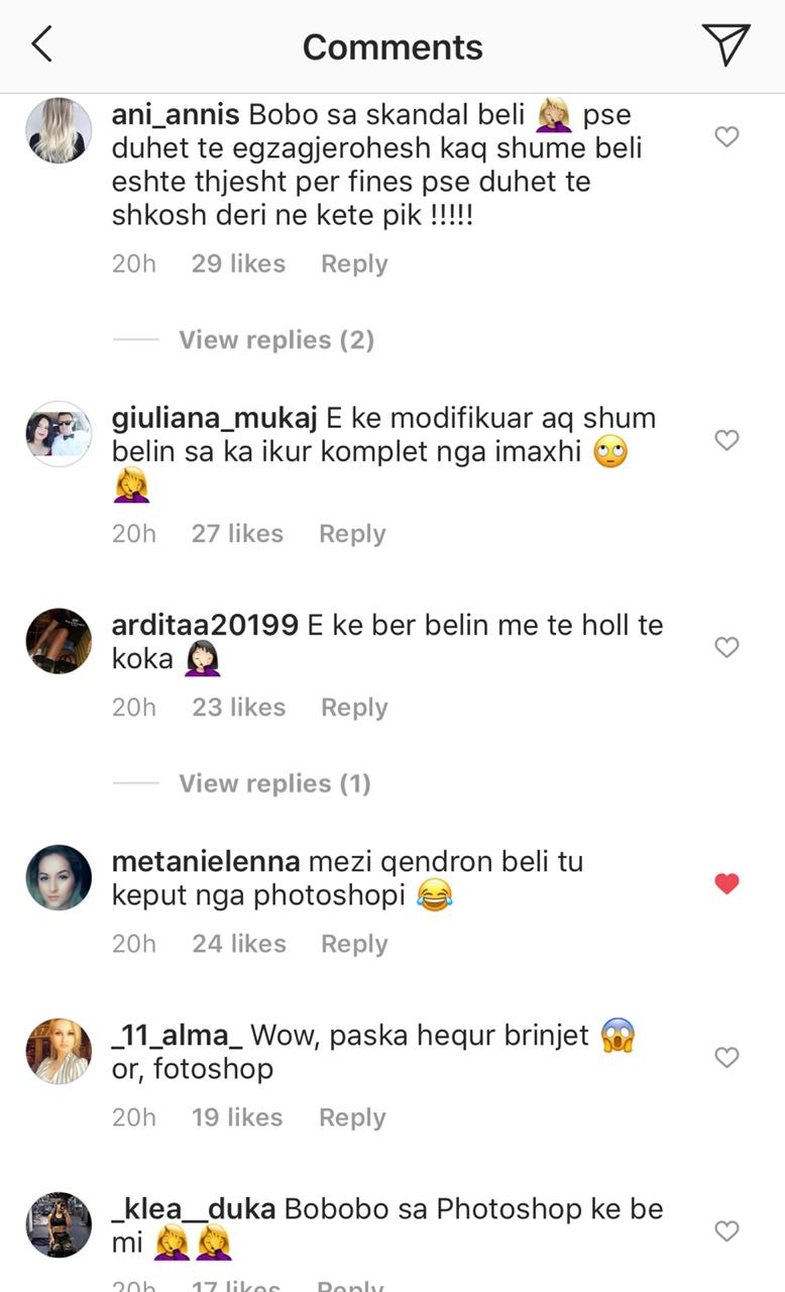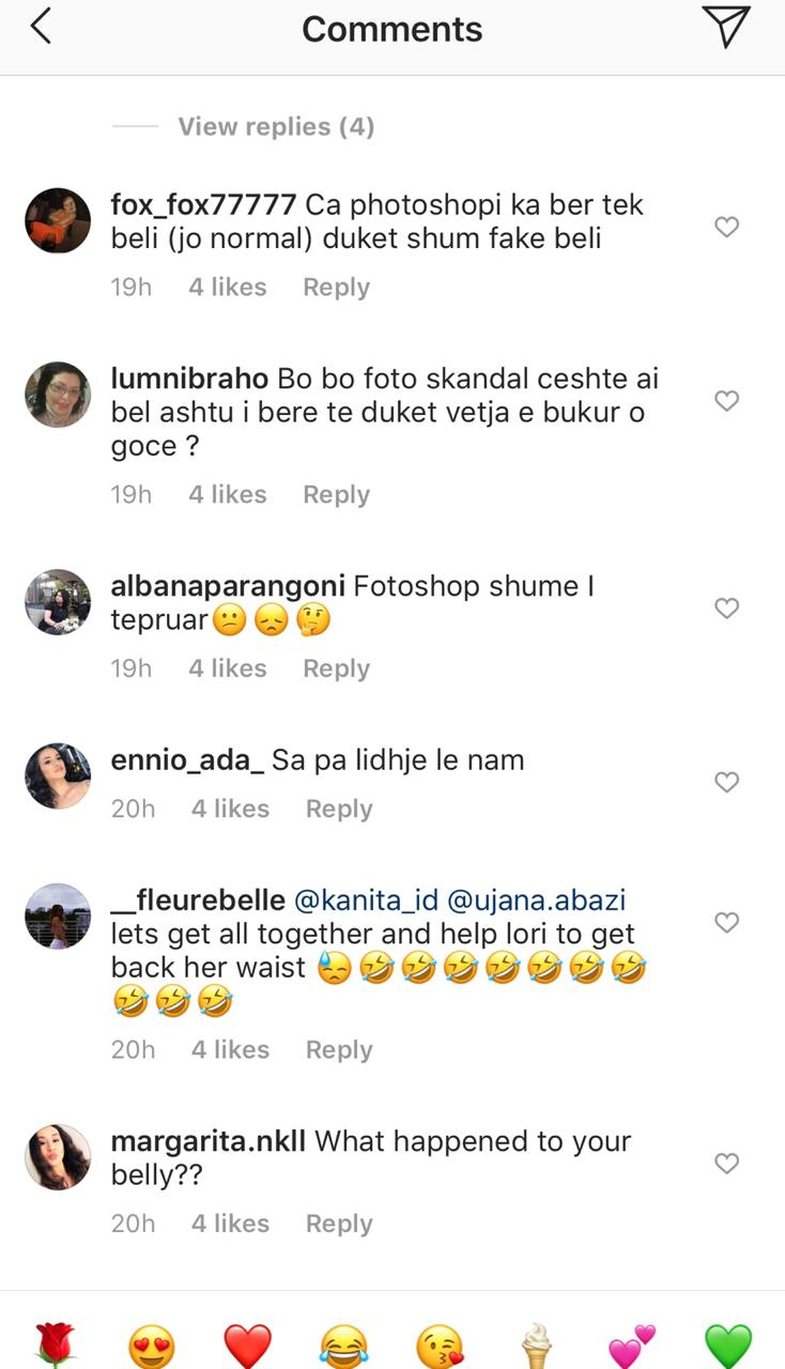 According to them, Lori has intervened in the beli, which should be said to look too narrow in the picture.
How did Lori react?
He took it sportily by posting one of the comments: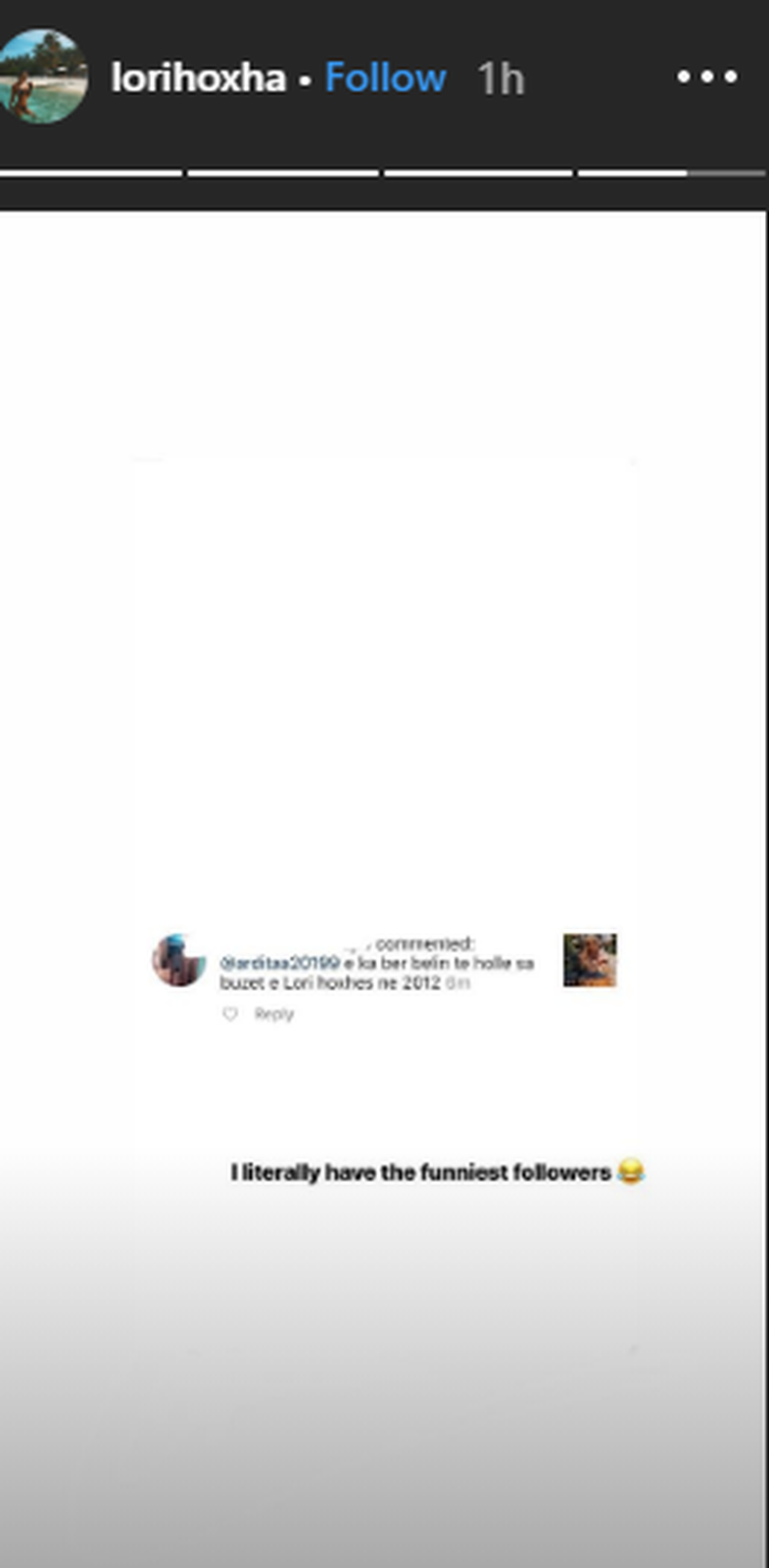 "I really have the most humorous followers," Hoxha writes.