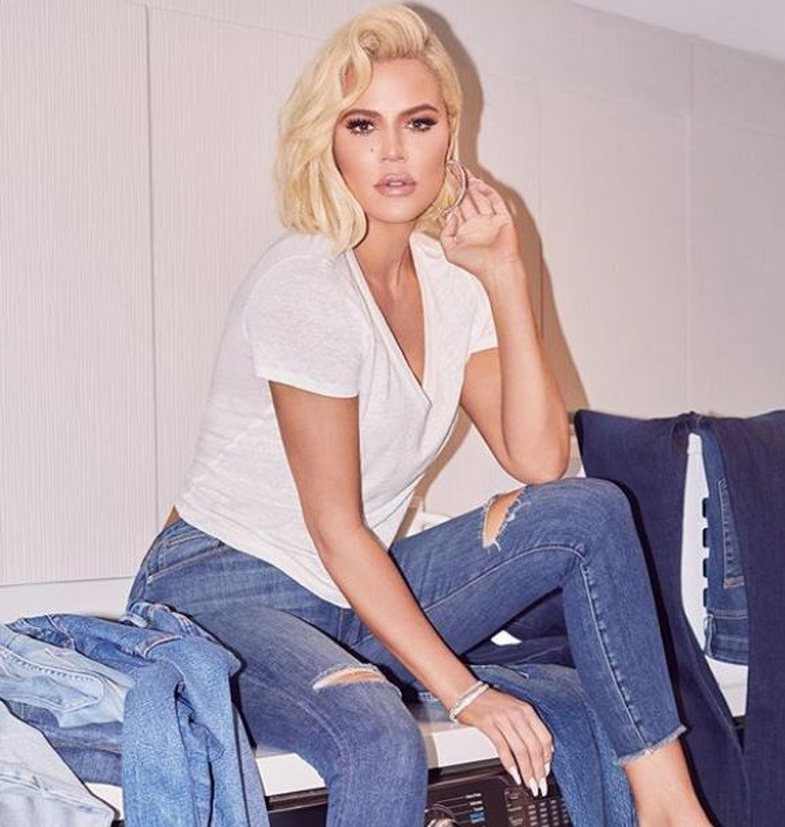 No sooner than yesterday circulated everywhere news that once, Khloe was part of a treacherousness with her ex-partner, Tristan. Once, when the former Tristan was pregnant, Khloe contributed to the complication of former pregnancy, Jordan Craig.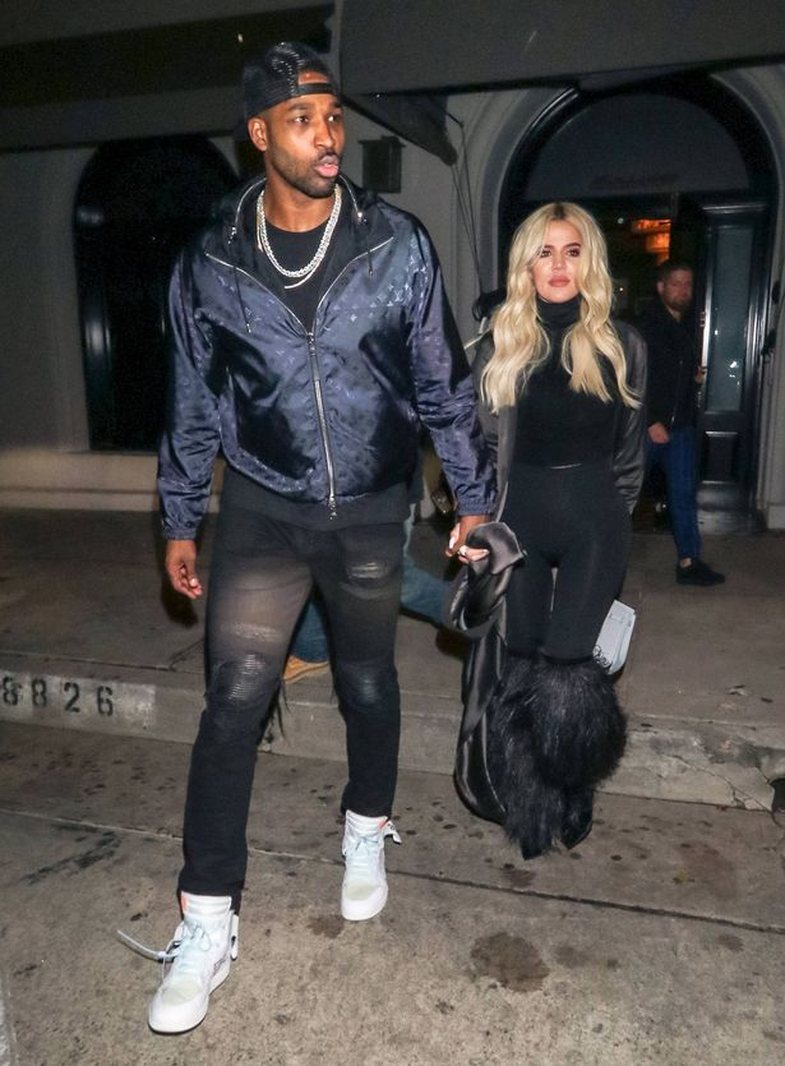 According to the latter, Thompson's involvement in another relationship (believed to be the case for Khloe's, from the time period calculation) had a far-reaching negative effect on her health.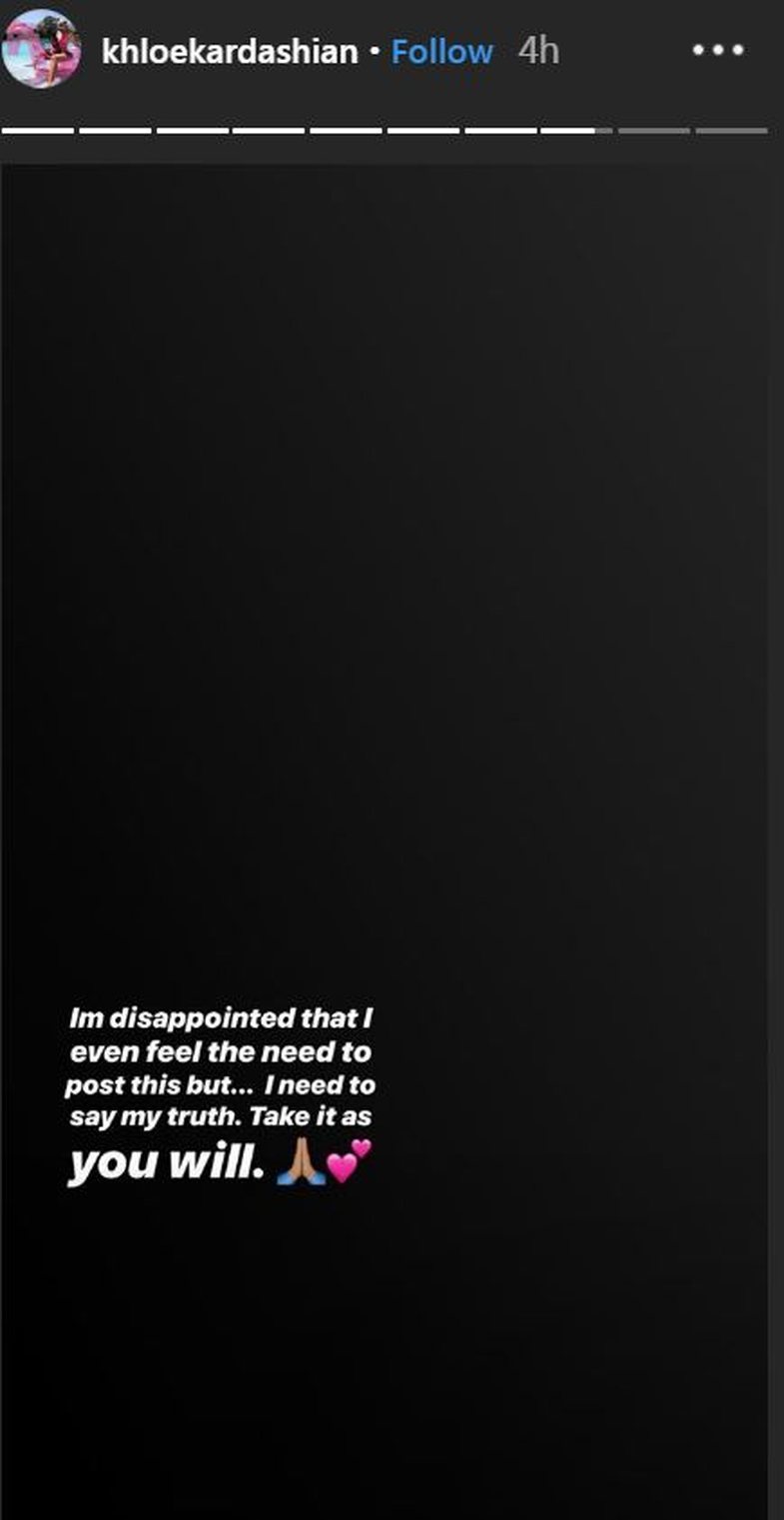 All this has forced the 34-year-old to be clarified by saying "her truth". According to Khloe, Tristan and Jordan had split before they came out together.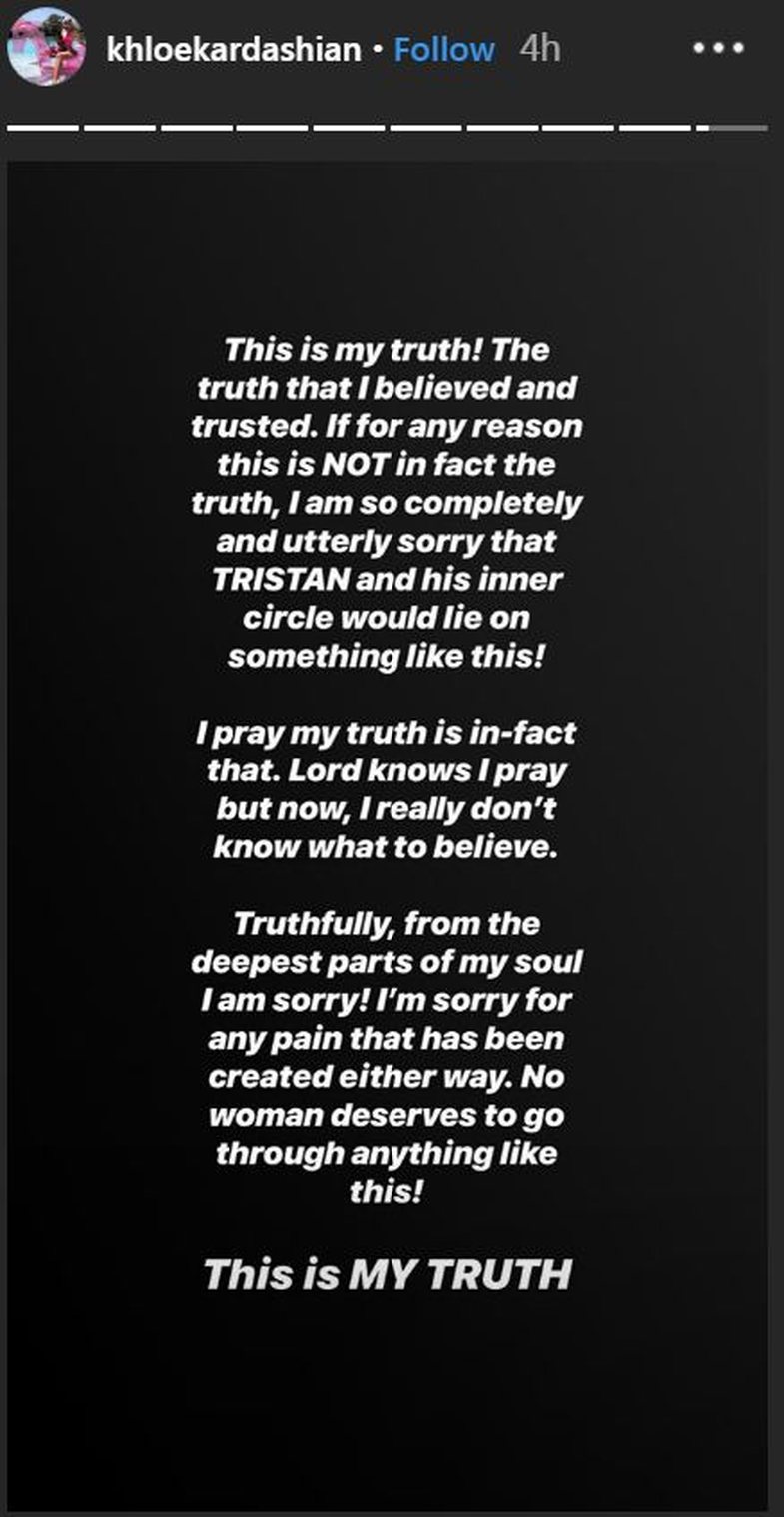 "My Truth is: I met Tristan because he chose to go out with me, a common friend made us together. After several meetings, Tristan told me that there was a former pregnant woman. I was dying if I would keep on linking it or not. He insisted that the link had ended long ago and even tried to prove it with evidence.

His best friends, his colleagues, even his mother, told me that he and the ex-girlfriend were well separated before we got out, "writes Khloe at Instastory, who feels compelled to give an explanation to blame it.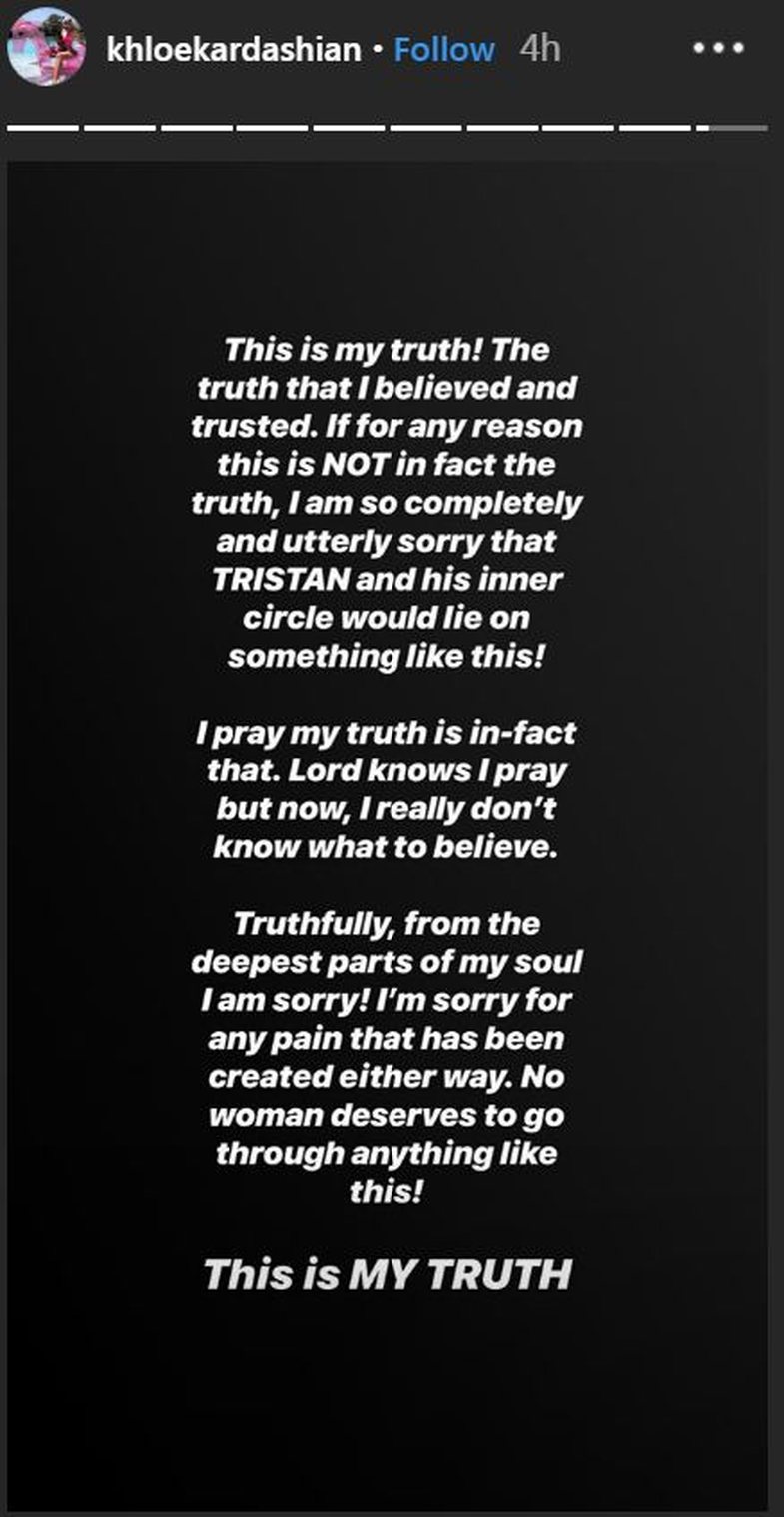 "This is my truth!" She continues. The truth I trusted. If for one reason this is not actually the truth, I feel very sorry that Tristan and his close circle may lie in something like this. I pray that this is what I said to be the only truth. The Lord knows that I pray, but now I do not know what to believe. From the depths of my heart I say that I'm sorry. I'm sorry for any pain that's been created this way. No woman deserves to experience such a thing. This is my truth. "
Thompson started associating with Khloe in August 2016, while Craig discovered he was pregnant in April of the same year. Seeing Thompson in another woman's arms was too frustrating for her.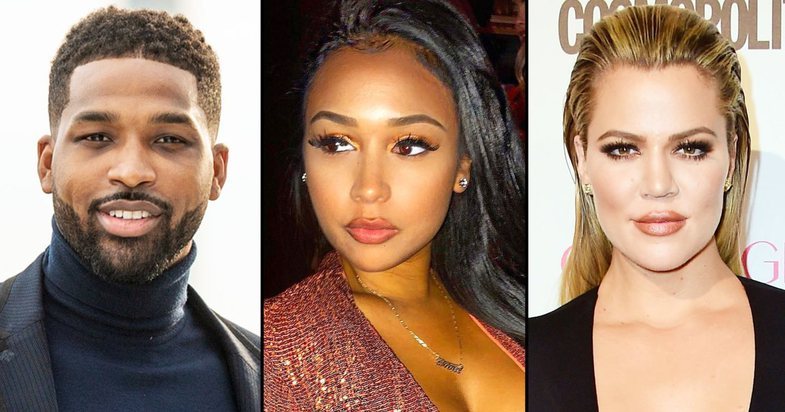 According to some court documents, provided by "Radar Online," Craig speaks a lot about the influence of partner betrayal with Khloe, which Keeping Up With The Kardashians has always denied.