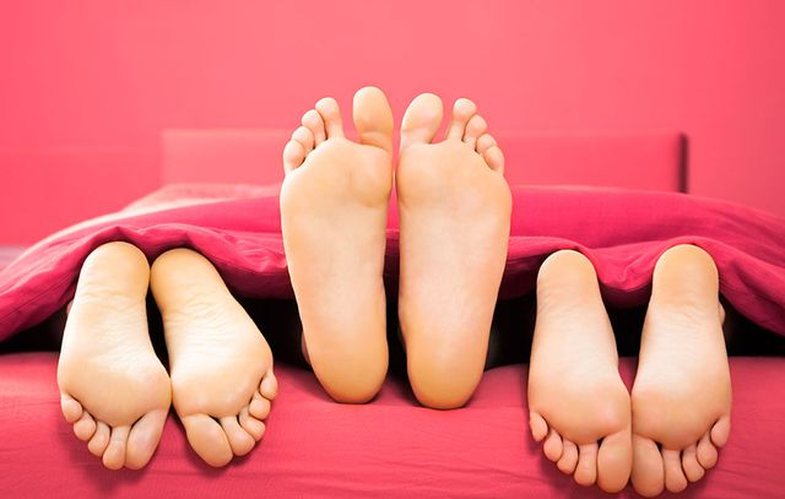 Top of the list of sexual fantasies remains: a trio! Many couples have not reluctant to turn their fantasy back into reality, even to show it openly as this experience really is. Are you ready to hear it all ?!
1. "Changed our entire link for good!"
"I and my boyfriend spent time with a friend of ours in Canada, we stayed all day in each other, we laughed, we talked, and we stayed so late in the night that it did not make sense to drive her to her hotel. all three, and she touched my neck as I liked Our hands and lips joined at the same time My partner was pleased to see us, but the situation got so hot that he joined, actually I was the one I invited. Everything that happened was filled with emotions.With positive emotions I had never seen the pleasure my partner had ever felt and I felt that there was something better than this.I never wanted her more than that moment.
After all was over and we returned home, we were a bit sad indeed. We missed it. We recalled once and for all the loud scene and all I know is that our relationship improved. Now I feel we can leave other people occasionally between us. We are lucky that our trio ended well. With that girl we are still friends and we are talking about another experience when she visits us. "
2. "It seemed like a dream!"
"I have had some trio experiences in my life. Most of them I did in late adolescence, early 20's and last, before I was 30.
I was in a relationship and the other girl was the girlfriend's girlfriend. It happened spontaneously after some glasses. She did not even spend the night with us. The next day I woke up and looked like a dream. Girlfriend's friend never seemed to be there and when we meet at times, she does not seem to have ever done anything. "
3. "Compress things with my close friend."
My partner and I and I met a boy when we were on holiday in Hawaii. We had never thought of going forward together, but we decided to make a triple. The other boy was super sexy and everything started well. We were all involved because we had even drunk. After a while, the situation became embarrassing.
To make oral sex a girl I knew that 13, made me feel uncomfortable. After finishing, both of us did not stay for a few days. Things were not the same when we came back from vacation. We did not know more often and it was painful. Thankfully after 1 year I returned the relationship we had. I did not expect that triple to affect us so much in our friendly report. "