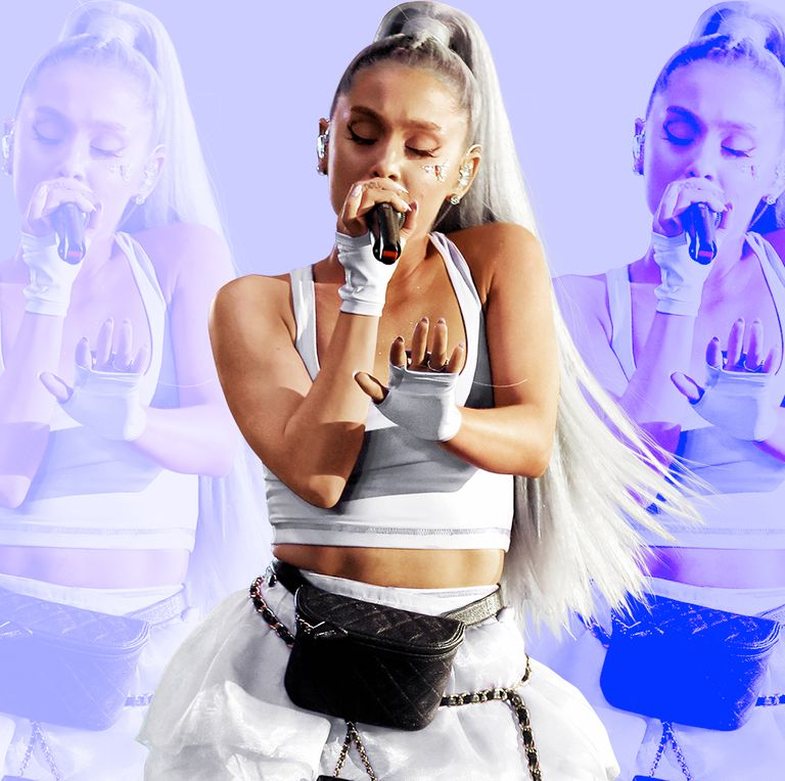 Ariana Grande performed in Coachella making history as the youngest artist who headed the festival. However, in spite of the fact that this is a great achievement in Grande's career, it seems that this is negatively affecting her health.
Someone, wrote to the singer on Twitter that "music is her therapy" and that she is happy "seeing Ariana healed". On the other hand, she replied:
"Making music is therapy. Performing is how to return to hell again. "
After many follower writes that if necessary, Ariana may cancel her Sweetener - World Tour tour, which began on March 18 and ends on October 13, the singer stated that "she did not plan to do it such a thing ".
A few days ago, Ariana Grande gave her followers a general idea of the ongoing PTSD war (post-traumatic stress, which summarizes the whole of behaviors and experiences after a trauma, real or imaginary of the individual) that following the terrorist attack on Manchester in 2017. In Instagram Stories, the artist scattered a herd of scans on her brain as well as one of a healthy brain and another with PTSD. As you can see from the photograph, Grande's brain scanner is similar to that of someone suffering from PTSD.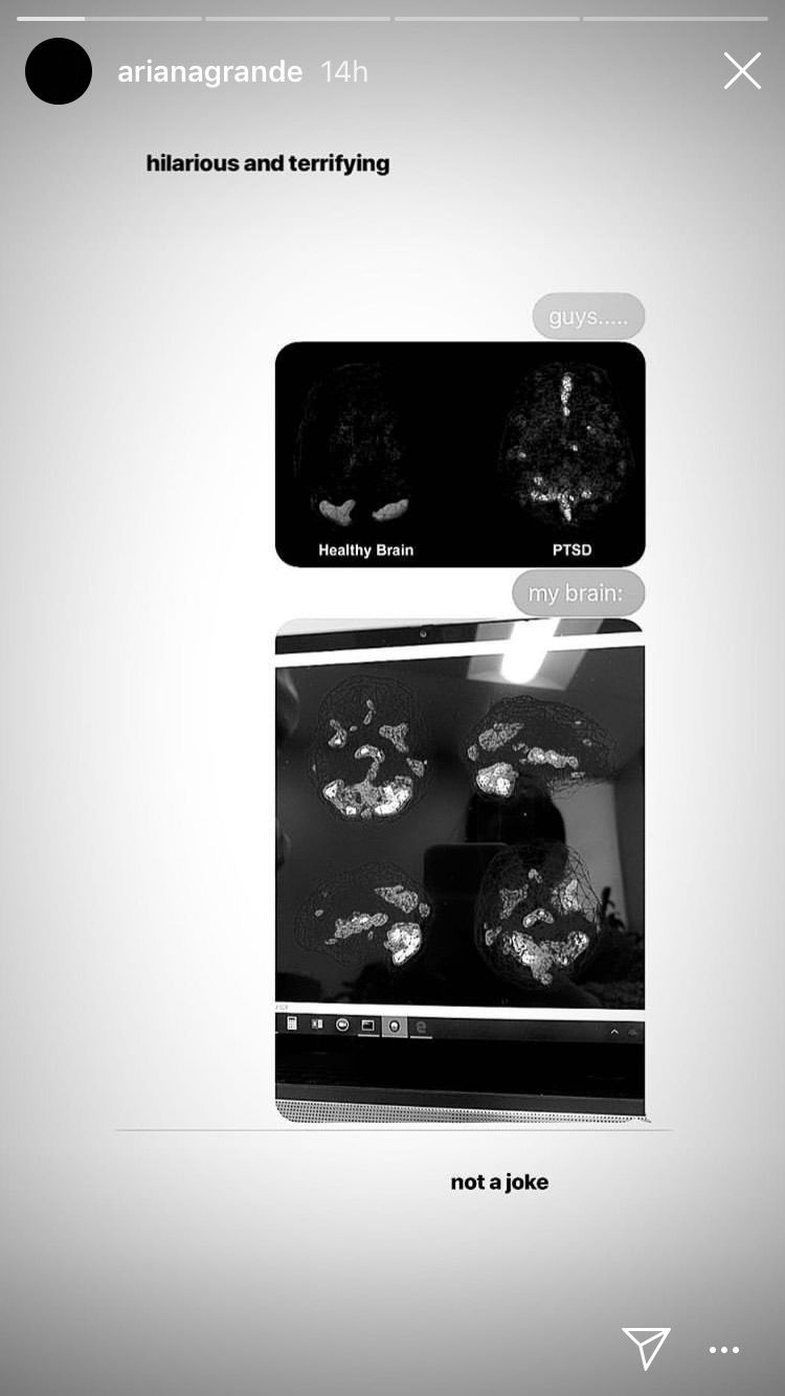 It is not the first time Ariana has spoken openly about mental health. Last summer, asked by British Vogue about PTSD, she said:
"I hate to admit it but that ... yes, they are. It is very difficult to talk because there has been a tremendous loss in people. I feel like I should not talk about what I felt for myself, as if I had to say nothing. I do not think I'll ever talk about this topic and not cry. "
The terrorist attack occurred at Manchester Arena during the Ariana concert on May 22, 2017.