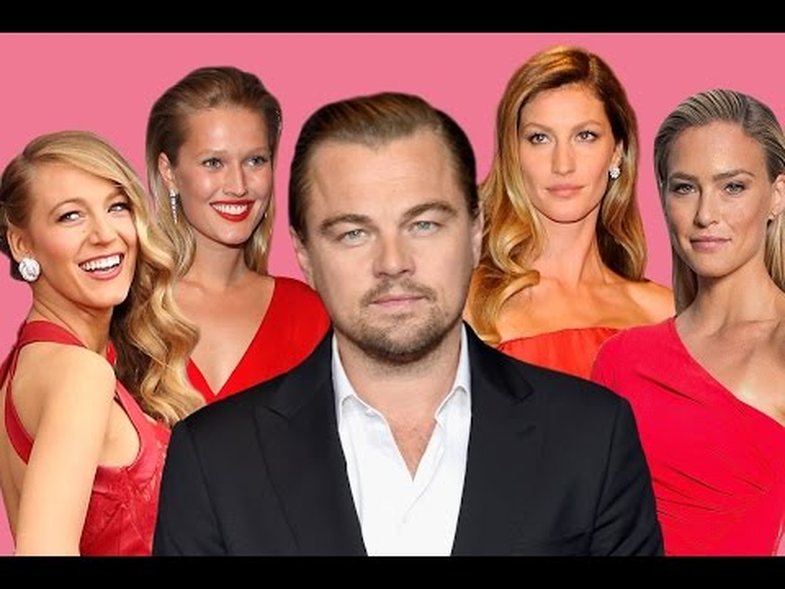 For years now, Leonardo DiCaprio has been rumored for some links, some of which have remained in the gossip context, like - with Paris Hilton, Rihanna, Miranda Kerr, Demi Moore etc. - while some others are confirmed.
Apparently, his ex-girlfriends, at least the most popular ones, have a common one.
A Reddit user analyzed some of the former girlfriends of the actor and noticed he had had no connection with someone over 25 years of age.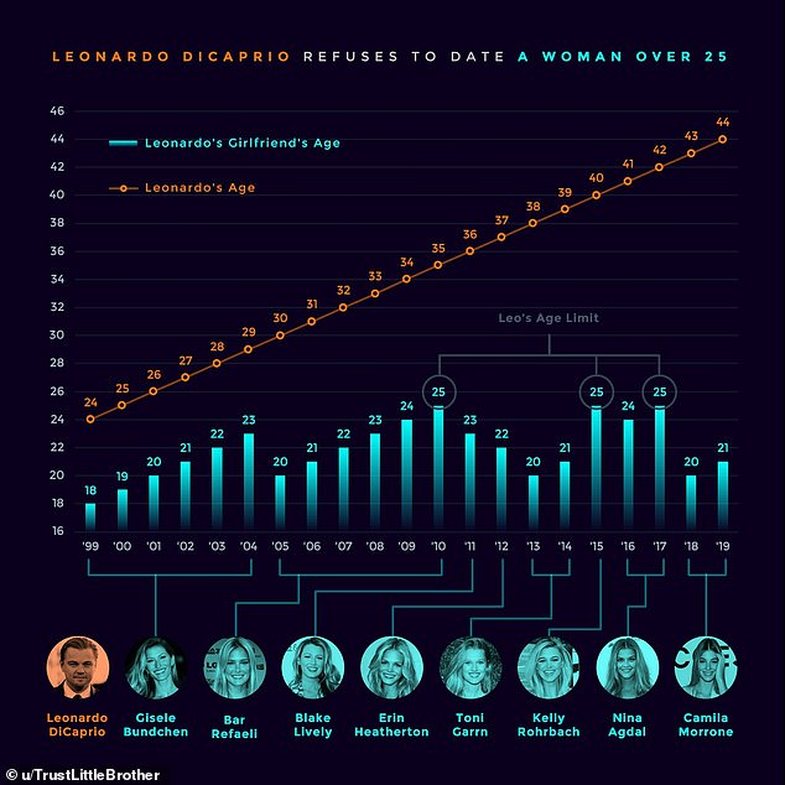 Referring to the above graph, the average age of DiCaprios partners is 22.9 years. Only 3 of the eight women were 25 years old: the Bar Rafael model (2005-2010),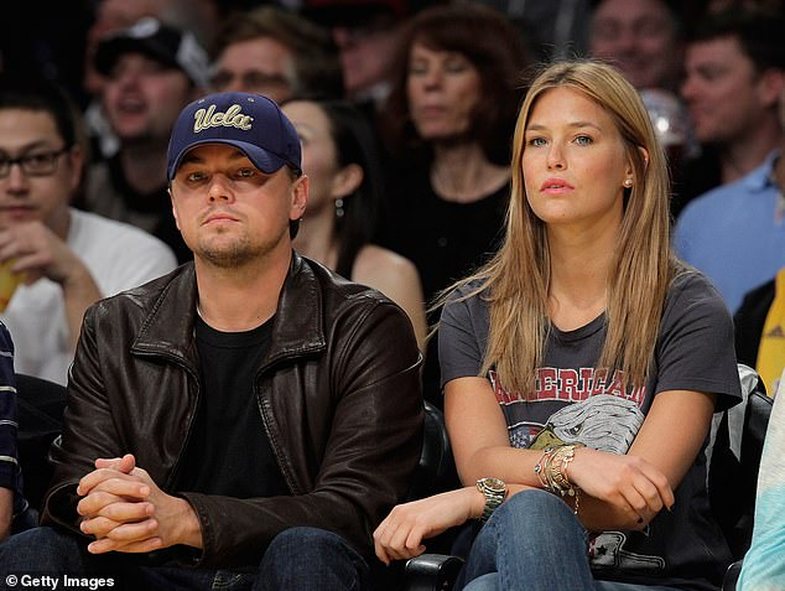 model Kelly Rohrbach (2015)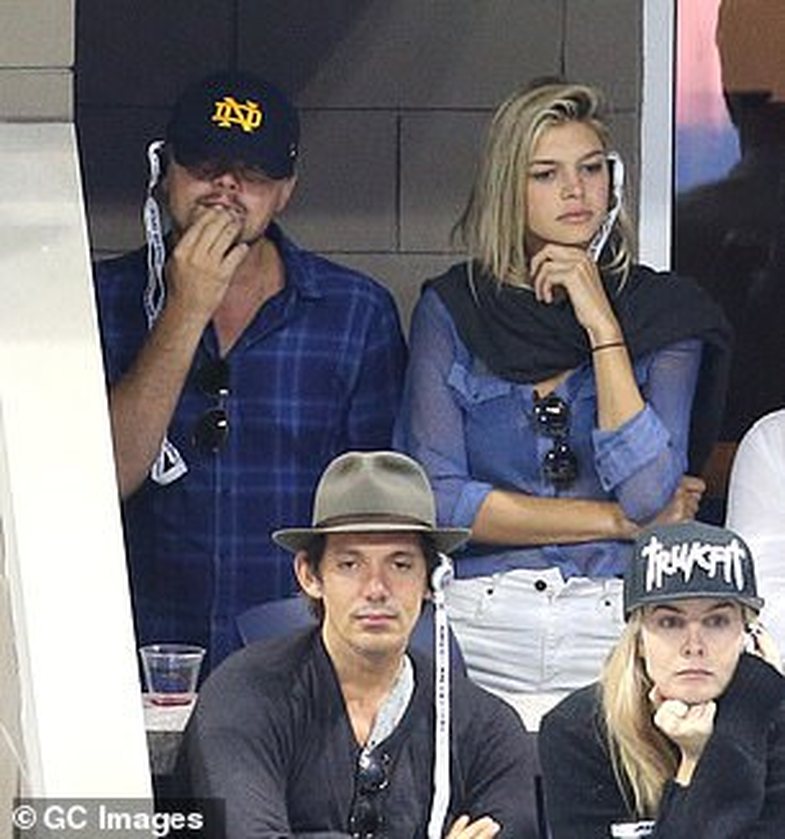 and the other model Nina Agdal (2017).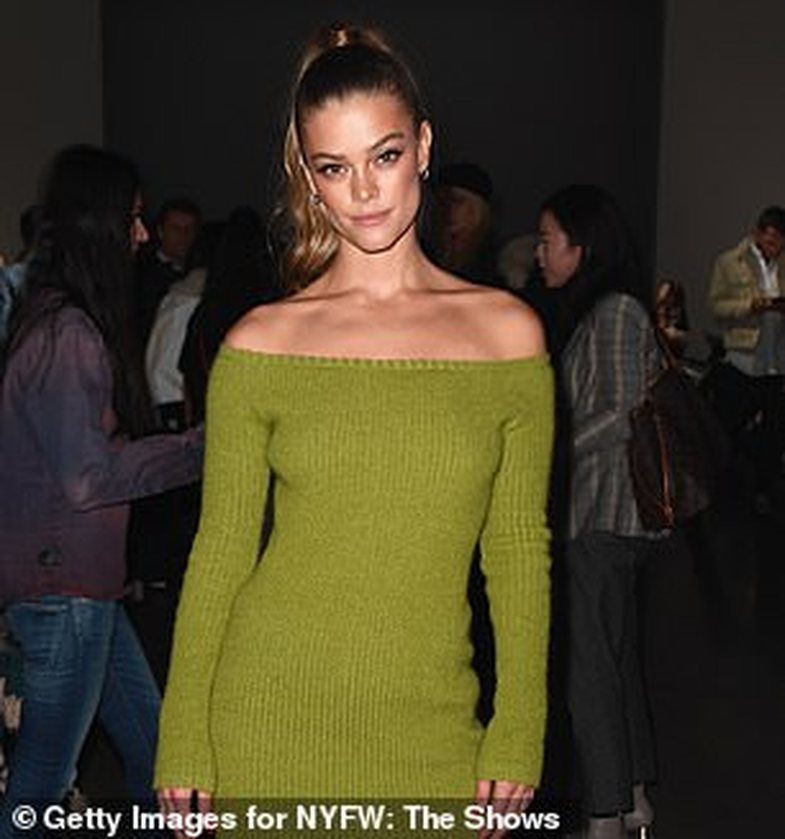 The actor was in a relationship with German model Toni Garrn, 2013-2014 and then she was 20-21 years old.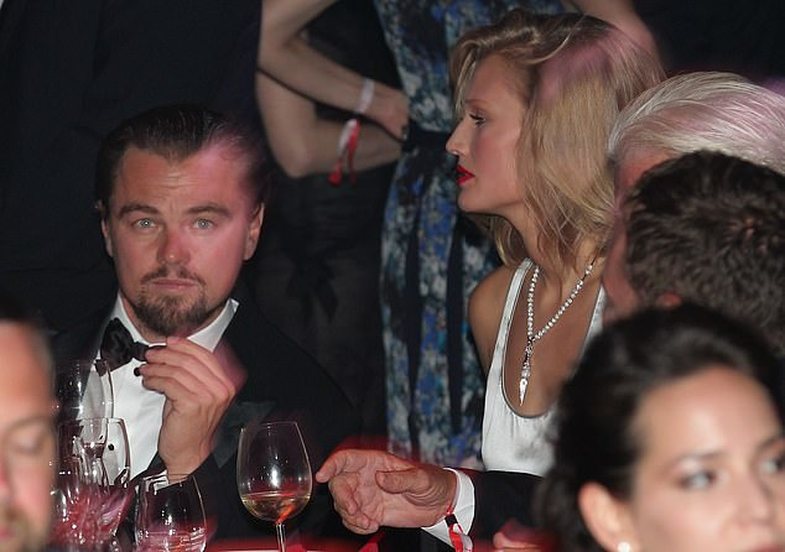 Another 22-year-old model is added to the list: Victoria's Secret star Erin Heatherton.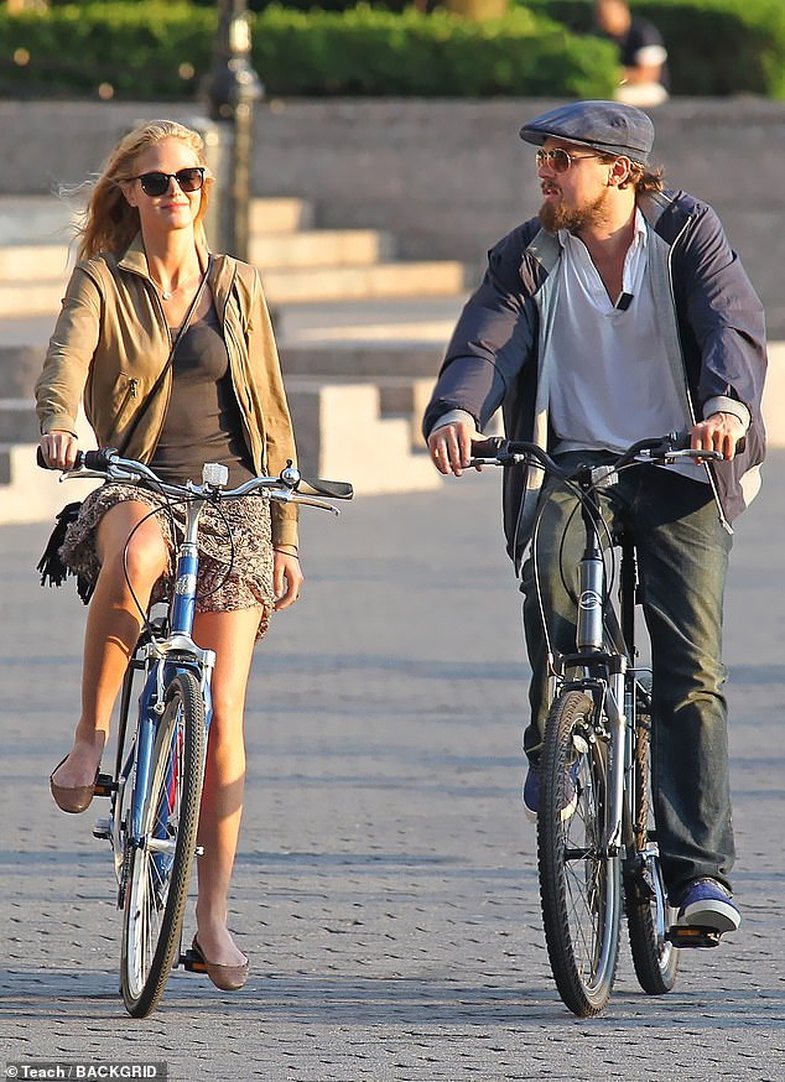 In 1999, he was in a relationship with Gisele Bundchen, at that time only 18 years of age. They split in 2005.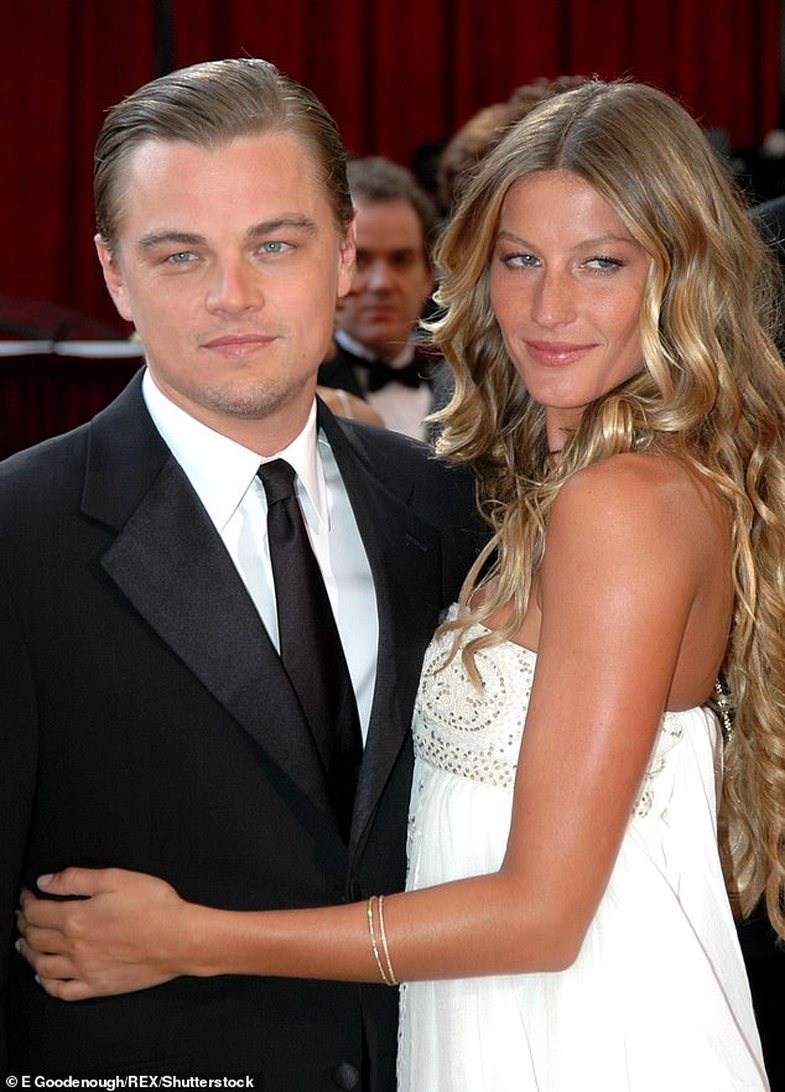 For several months, in 2011 the actor also had a romance with Blake Lively. Finally an actress who is linked to DiCaprio after the long list of models.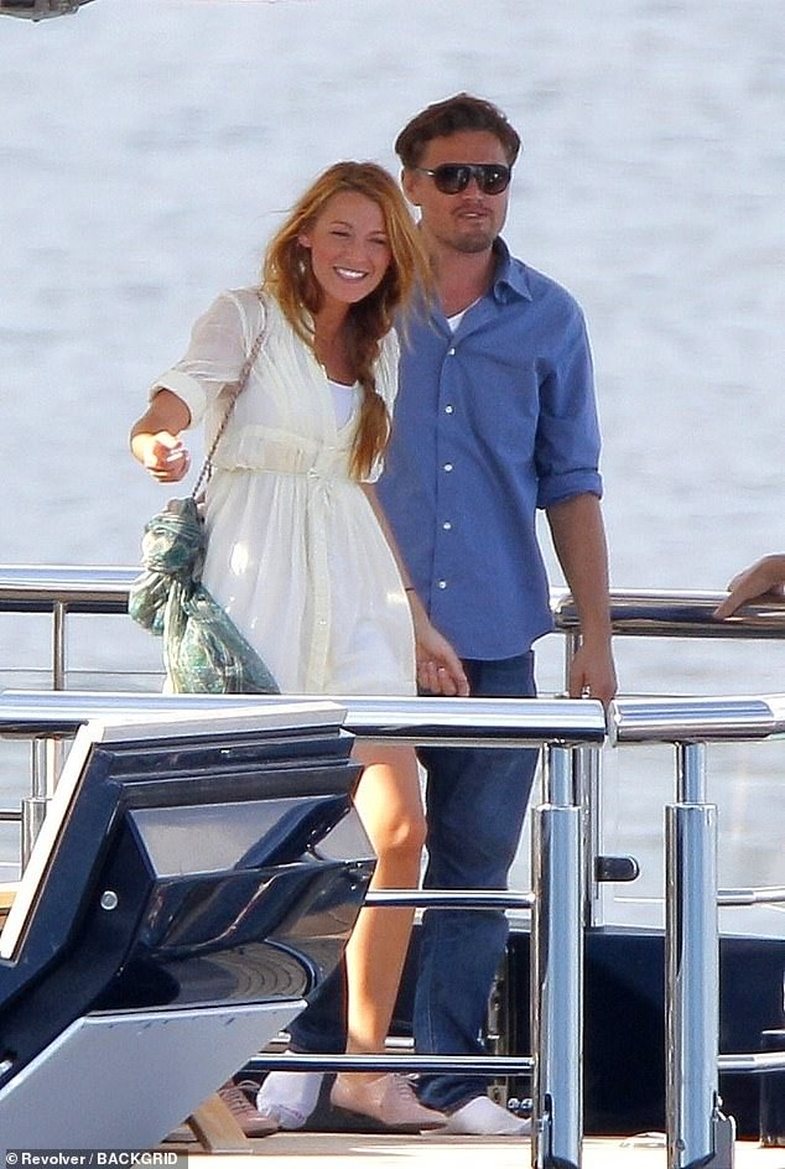 Lastly, he is said to be in connection with the Argentinean model Camila Morrone, 21 years old.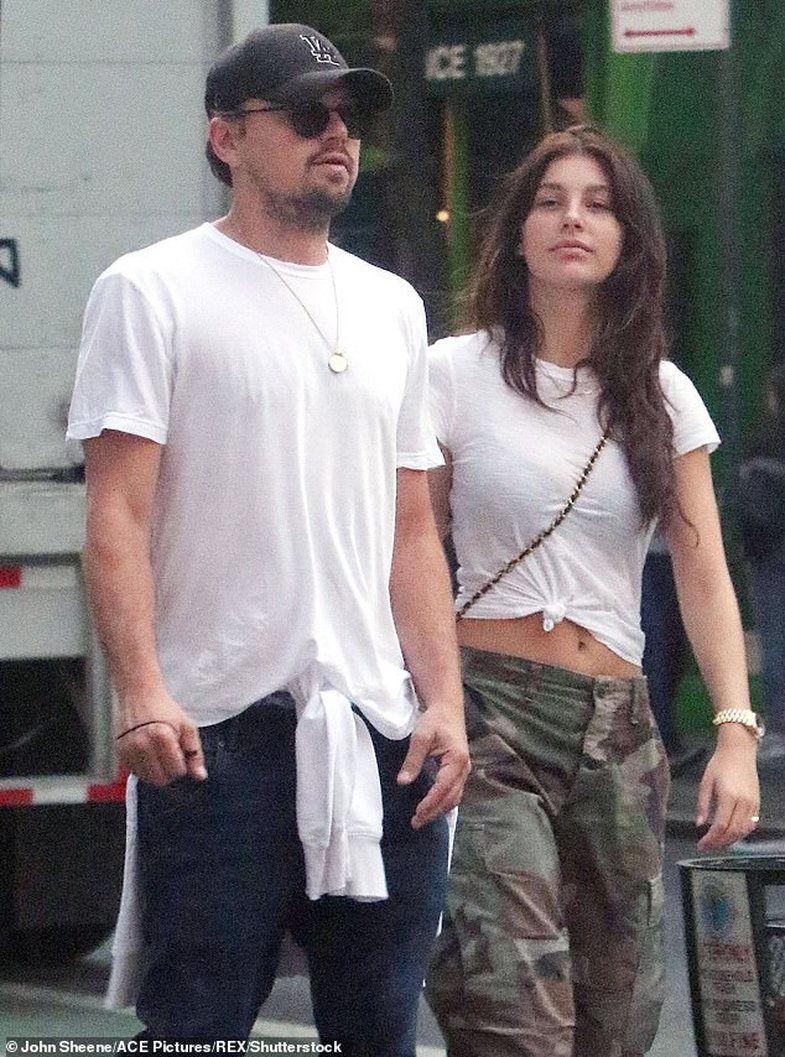 So if you are between 18 and 25, you have the chance to connect with DiCaprio ... at least statistically.