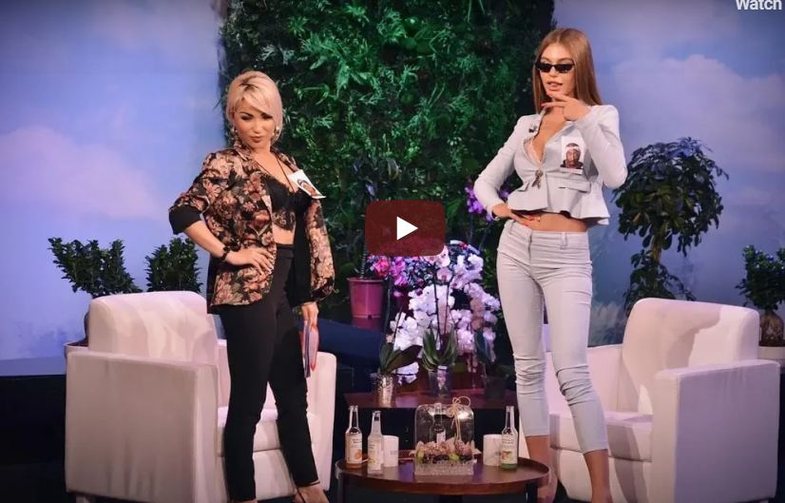 Batuta e Trejsi Sejdinit, invited to the show "Why Not" directed by Roza Lati, once again reminded us of the fundamental problems that our society continues to suffer.
First, follow the little video below about the 50th minute.
"Are you a virgin like Enca?" This was one of the questions addressed to the Treas, whose answer as you heard it was:
"How Big a Envoy is 3 The Treasures, the Desert. How can it not be a virgin Enca? Who Raises the Desert Encounter? "
Shortly thereafter, complacent with what he said, Miles, along with the program moderator, broke out in laughter.
It is almost painful that today, in 2019, such topics are still being addressed; with weak comparisons and above all by promoting bullying. Even more distressing is the laughter of Roza Lat, who is running a program that, regardless of the format, should not allow such an offensive response as it was that of Trejsit towards Enceta.
Of course, the main responsibility lies with the guest, who should think well of what he is talking about publicly.
And if the latter is not up to date with the struggle that the world does every day to eliminate bullying, to make girls of every weight or shape want to go to production.
To avoid the comment that we heard above during the montage, it may and should be deleted.
How ancient and denigrating is to tie the issue of virginity to the weight of a woman, and how much more to make comparisons of that type?
It is quite simple for such an act to end with a laugh, but do you think what kind of influence it can give girls struggling every day with their weight?
This bitter taste seems to have left the commentators as well.

However, this is not the first time that renowned characters move away from responsibility when they come to television and social networks and overwhelm the phenomena that need to disappear. Last, it was Rosela Gjylbeg's statement about the women's body.