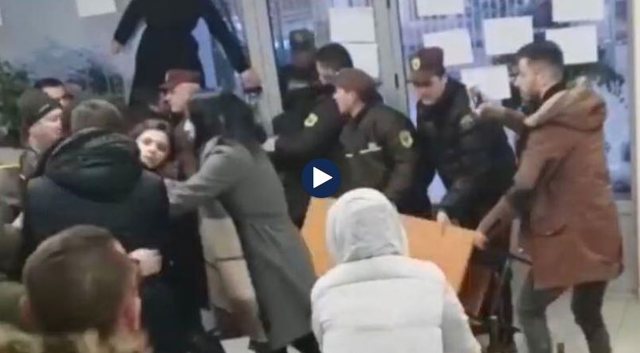 Yesterday, students from the Faculty of Law and Economics huddled inside the respective buildings by blocking the doors with buds and chairs. Private police intervened overnight to free the premises, which has caused clashes with students.
According to BalkanWeb, the students of the Faculty of Law continue to be "locked" by emphasizing that they will boycott the lesson if their demands are not met.
Students submitted these requests to the Dean's Office:
1. Postpone the season and the learning process until a final answer is given.
2. Postpone the payment deadline and postpone the procedures for obtaining the scholarships until a final answer is given.
3. Initiating an action plan by the Deanery to meet the requirements that depend directly on it.
4. Disappearance of students or taking measures against them until the end of the boycott.