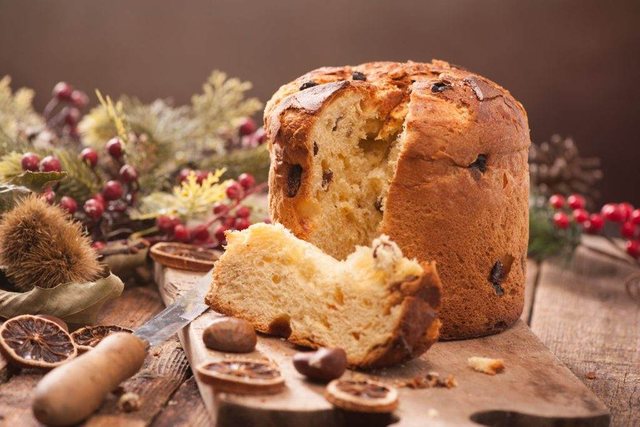 More and more, end-of-year celebrations can not be thought without a piece of panetone (from panettone Italian). Since we are on the verge of Christmas pie, the following is a detailed recipe for dessert.
Ingredients:
-1 cup of raisins
-2 tablespoons of rum
-2 tablespoons warm water
-3 ¾ cup flour
-2/3 cup sugar powder
-1/2 tablespoons dry yeast
-1/2 tablespoons of salt
-1/4 tablespoons lemon leather
-1/2 tablespoons vanilla
-3 eggs at room temperature
-2/3 cup of lukewarm water
-1 tablespoons of honey
-10 ½ tablespoons of softened butter
-1 tablespoons of dissolved butter
-1 tablespoons of butter from the fridge
-2/3 cup of dried fruit.
Note: You can add dry fruits, cinnamon, clove powder, etc. as desired.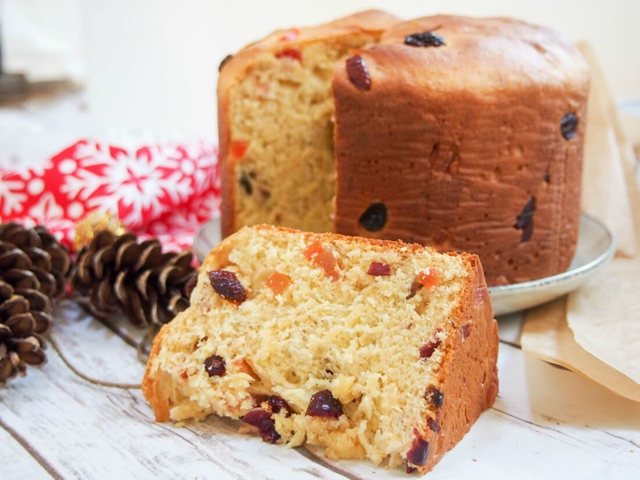 Preparation:
1. In a small container, combine the dry grapes with the rum and warm water. Let it soften at room temperature by stirring occasionally until the grapes have sucked the whole fluid (6-8 hours).
2. In a large bowl, combine flour, sugar, yeast, salt, lime and vanilla skin and stir to mix well.
3. In another bowl, whip eggs, lukewarm water and honey. Add butter-spooned butter stirring strongly to mix well.
4. Let's say we put the grapes with the kernel and put it together with the other fruits + 1 tablespoon butter. We throw them in the large pot and mix them again. We cover the kettle with the kitchen bag and let it double the size of the hot furnace. (10-12 hours).
5. After the dough has reached the right size, we work with a little flour and put it in the form of panetone, cover it with a wet napkin, leaving it at ambient temperature for 3-5 hours.
6. Heat the oven to 180 degrees Celsius. We wait with the knife in the form of letter X on the panettone surface. Place a tablespoon of melted butter in the center.
7. We put it in place until it gets a dark color for 60-75 minutes.
8. Let's cool and then wait.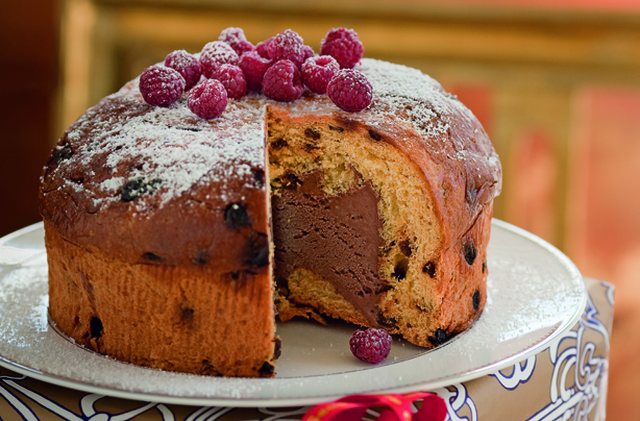 Source: Artiipjekjes.al