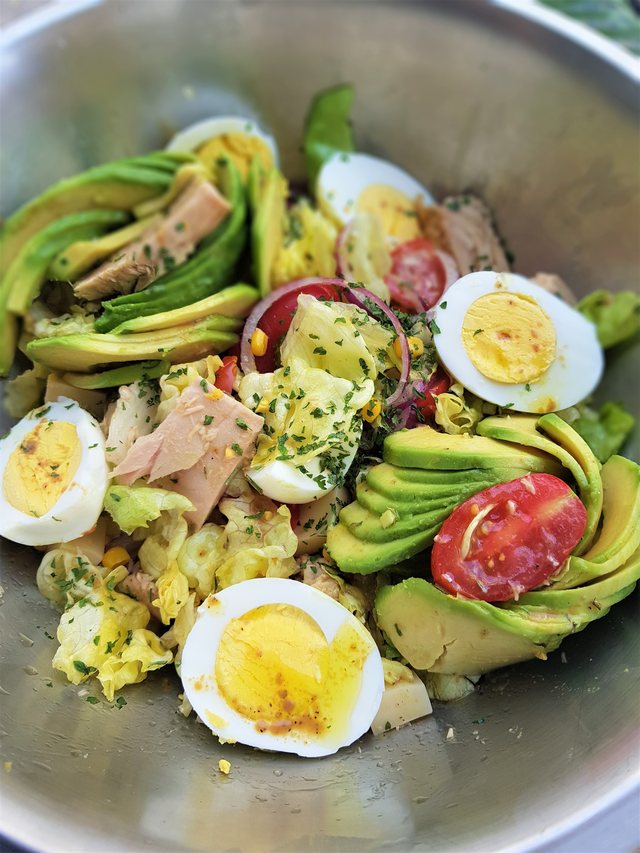 This recipe was prepared by Ami Bekteshi, which in her Instagram © Renamour_fait_avec_amour shares with many different dishwashers .
Ingredients for 2-3 persons for salad: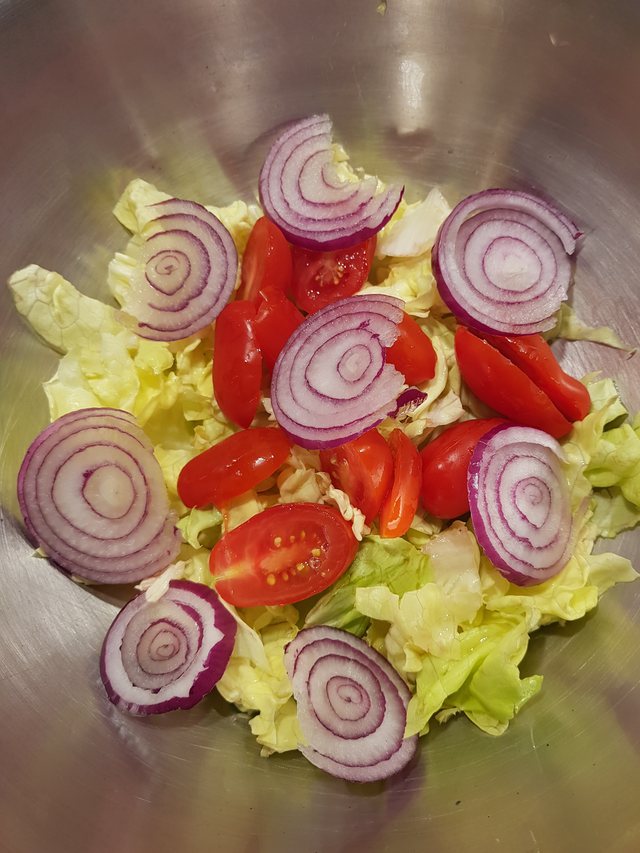 Iceberg salad
7-8 cherry tomatoes
½ red onion
2 tablespoons boiled corn
150g of emental cheese (or kackavall) in the cubes
3-4 pickled cucumbers
1 small jar of tuna immersed in olive oil
1 avocado
3 boiled eggs
Ingredients for salad dressing:
1 vertex lucerne Dizhoni (Moutarde de Dijon)
5 tablespoons Olive oil
2 tablespoons Balsamic Vinegar (Aceto Balsamico)
salt
Black pepper
thyme
Preparation:
Simple, fast and super-healthy.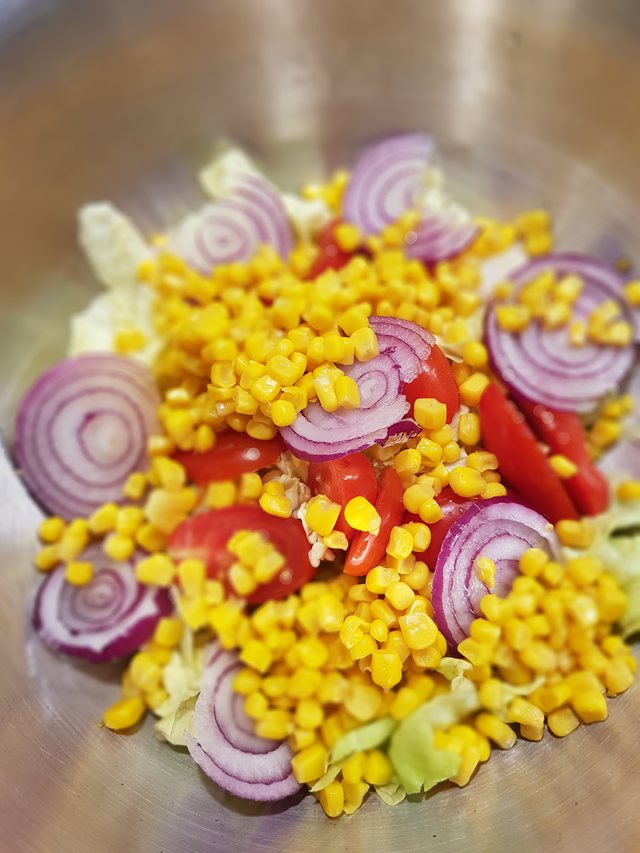 In the salad bowl add the ingredients to the iceberg salad, cut tomatoes, red onion, corn, pickle cucumber, cheese and tons of oil from which it was before.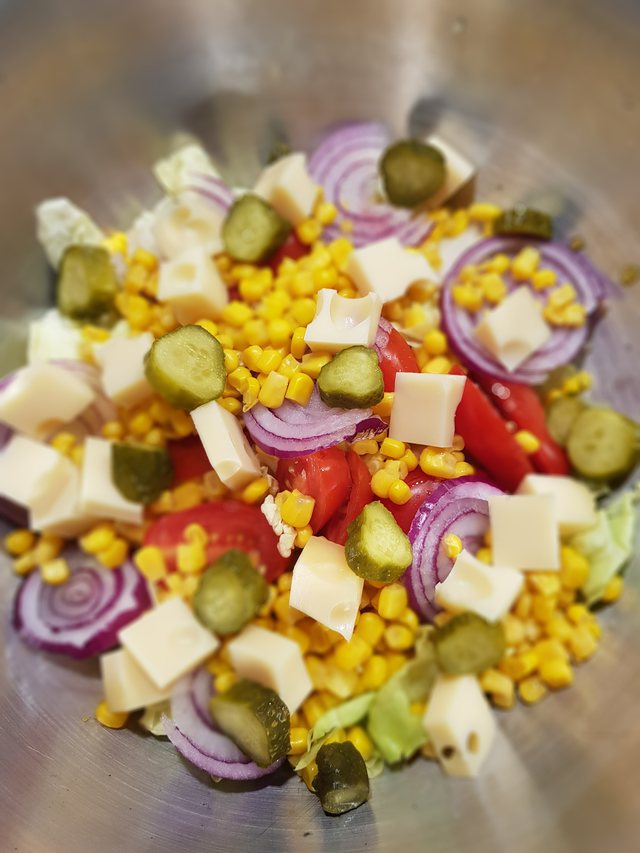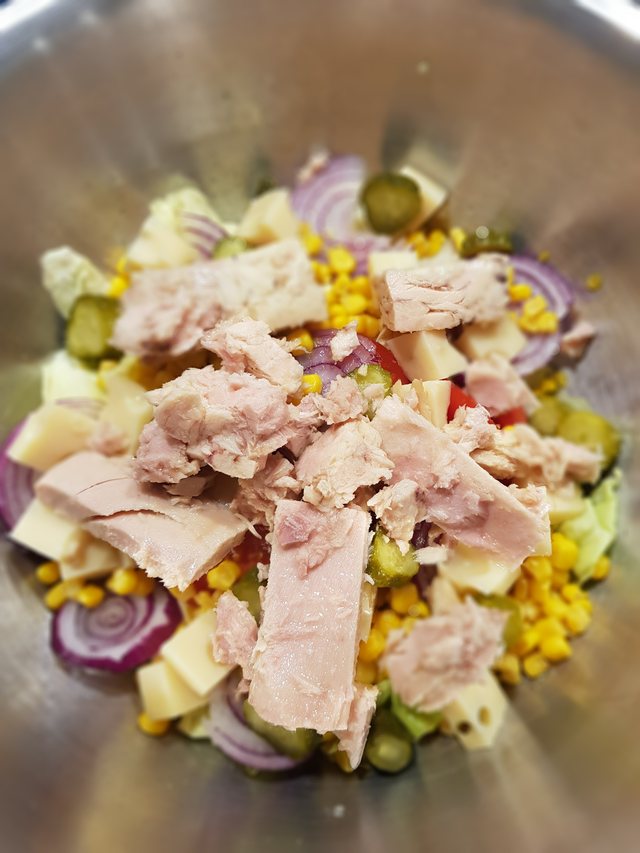 So prepare the salad dressing (dressing). We throw in a small dish of Dizhoni mustard and olive oil and stir well. Then add some salt, pepper, little thyme.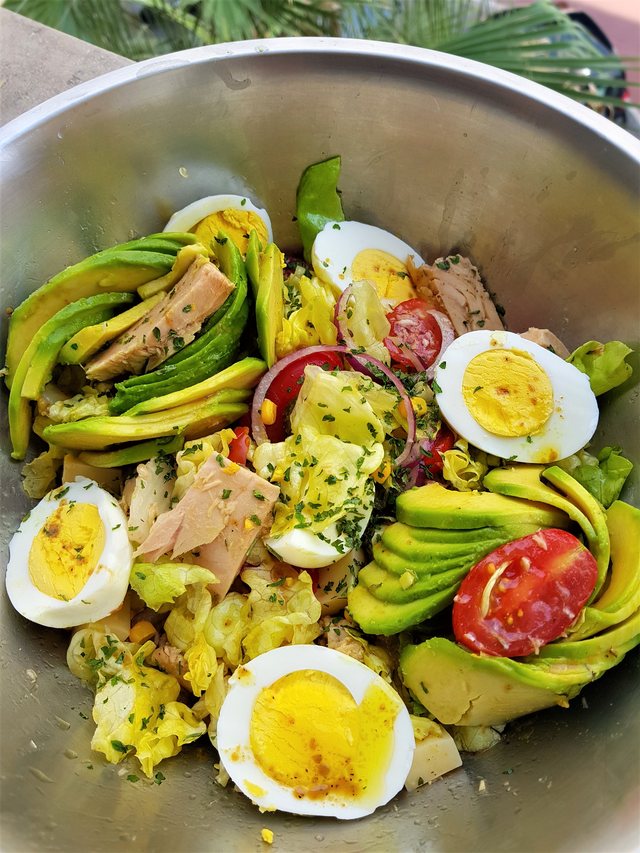 Finally add some balsamic vinegar by mixing it again and add the dressing to the salad.
We mix well and carefully all the ingredients of the salad to get rich with the flavor of sauce and finally add avocados and boiled eggs. We put a little dried parsley on the taste and aesthetics and ... Bon Appétit