10 blogere që duhet t'i ndiqni patjetër: S'ua ndjen për format e trupit!
Read in English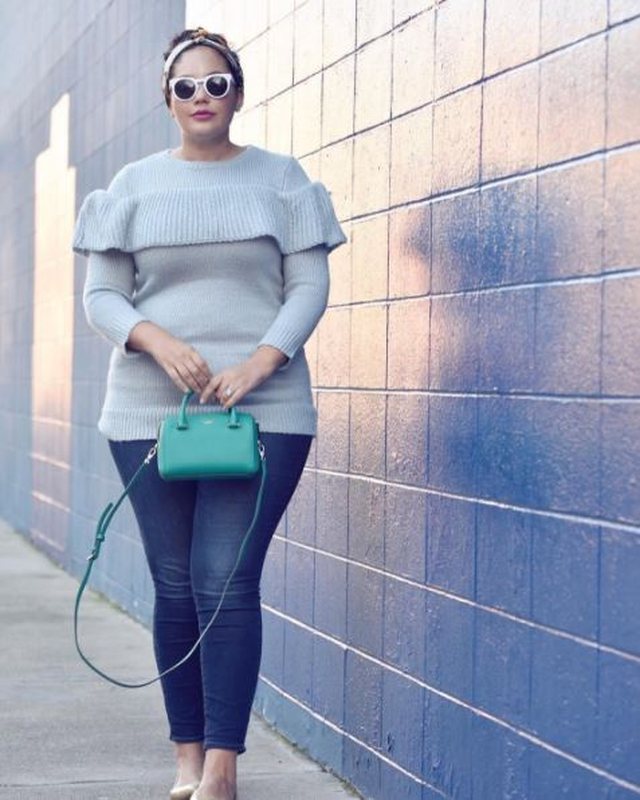 Kjo është ana e mrekullueshme e Instagram-it. Rrjeti social që kritikohet shpesh se promovon standarte të paarritshme për fizikun, nuk është krejt kështu. Pavarësisht se masa priret të shfaqë një stil jetese të pacen, ku të gjithë hanë shëndetshëm, ndjekin palestrën dhe vishen me trendet e fundit.
Kurse këto blogere nuk synojnë të shfaqin standarte të caktuara, ama nuk ia privojnë vetes të shijojnë as plazhin, as daljet në qytet dhe as fotot në Instagram. Ato frymëzojnë shumë vajza, që edhe pse nuk përputhen me standartet e bukurisë së Instagram-it, të ndihen mirë me veten.
Callie Thorpe
Jo vetëm ka një Instagram të suksesshëm personal, por Callie ka hapur edhe një profil frymëzues Instagram-i të quajtur "The Confidence Corner" (Këndi i vetëbesimit), ku poston foto të grave që ashtu si ajo, ndihen mirë me veten.
Tanesha Awasthi- Girl with Curves (Vajza me forma)
Duke patur një Instagram shumë të suksesshëm që frymëzon mbi 260 mijë ndjekës çdo ditë, Tanesha Awasthi ka hapur edhe një linjë veshjesh për vajzat e kolme.
Lauren Nicole- Fashion Killer
Lauren Nicole nuk është vetëm blogere, por është edhe modele e masave më të mëdha.
Paola- Unapologetically Paola
Nëse edhe ju keni përjetuar vështirësi në të pranuarit të vetes për shkak të peshës, duhet të ndiqni Paolan në Instagram.
Ashley Rose- This is Ash Rose
Ashley shndërron stilin elegant të grave të hajthme të pasarelave në veshje të përditshme plot stil dhe shumë të rehatshme.
Ragini- A Curious Fancy
Ragini ka një stil shumë vintage, që do t'ju kthejë pas në vitet '60, në mënyrën e vet origjinale.
Mayra Louise- The Publisized
Jo vetëm ka superstil, por Mayra dhe bashkëshorti i saj janë një çift super i lezetshëm.
Nicolette Mason
Nicolette është një shkrimtare amerikane, që përveçse krijimtarisë në të shkruar ka edhe shumë stil në të veshur. Një frymëzim i vërtetë.
Danielle Vanier
Përzierja e përsosur mes trendy-t dhe praktikes: Danielle Vanier nuk synon të jetë seksi, por të jetë vetvetja.
Adriana Convers- Fat Pandora
Nëse ndonjëherë keni menduar: "S'mund ta vesh atë, sepse jam tepër e kolme", Adriana do t'ju bëjë të ndryshoni krejtësisht këndvështrimin për veten.